Daniel Lim, a juror of FuturArc Prize (FAP) 2022: Reinterpretation, leads the placemaking practice in Think City—a consultancy and project delivery partner that works in four key areas: placemaking, resilience (environmental and social), analytics and conservation. He has spent a decade pioneering projects to activate spaces through placemaking in Penang, Johor Bahru and Kuala Lumpur.
Aside from placemaking, Daniel advocates social inclusion and community participation in culture-based urban regeneration efforts. Collaborating with local stakeholders, he works on demonstration projects aimed at innovating urban solutions and highlighting the potential of public space usage.
Read on for an excerpt of our chat with Daniel about the importance of optimising developments that already exist, and to centre the process in a discovery of what a community truly needs!
---
Q: How does placemaking come into play towards creating more equitable cities?
A: By improving the public realm in cities, we create more people-friendly and quality public spaces that are connected, inclusive, sustainable and walkable. The heart of this process is the people, always. Working with communities and different stakeholders is key and the idea here is a participatory process of thought.
The process in the centre is to discover, because we cannot assume that we know it all. So, through a participatory, community-based process, we ideate together. Thereafter, we prototype a pilot and test it out. If it is proven successful or is the right approach, with further fine-tuning, then it's ready for a full implementation, replication or to be scaled up. For example, for the Laneways Improvement Programme in Johor Bahru, we tested with demonstration sites using back lanes. Because it is proven to work well, it is scalable. So other laneways in the city are now being implemented too. That is how we are able to create that kind of impact on the network.
"The heart of the process is the people, always."
We also need to stop building trophies. For example, say there is an empty space and someone says "Okay, let's build a park". Then it's all about the design. Again, this needs to be very much about going through the process and finding out what people want. Let's say I've done 20 parks—I go in and create the perfect park; it fits in everything. But what if the communities say "we don't need a park; we prefer sports like badminton instead, and we don't have a badminton court". So maybe that is what the place needs. Maybe a badminton court is not as clever as a world-class designed public park, but it's functional—it becomes an anchor for a community.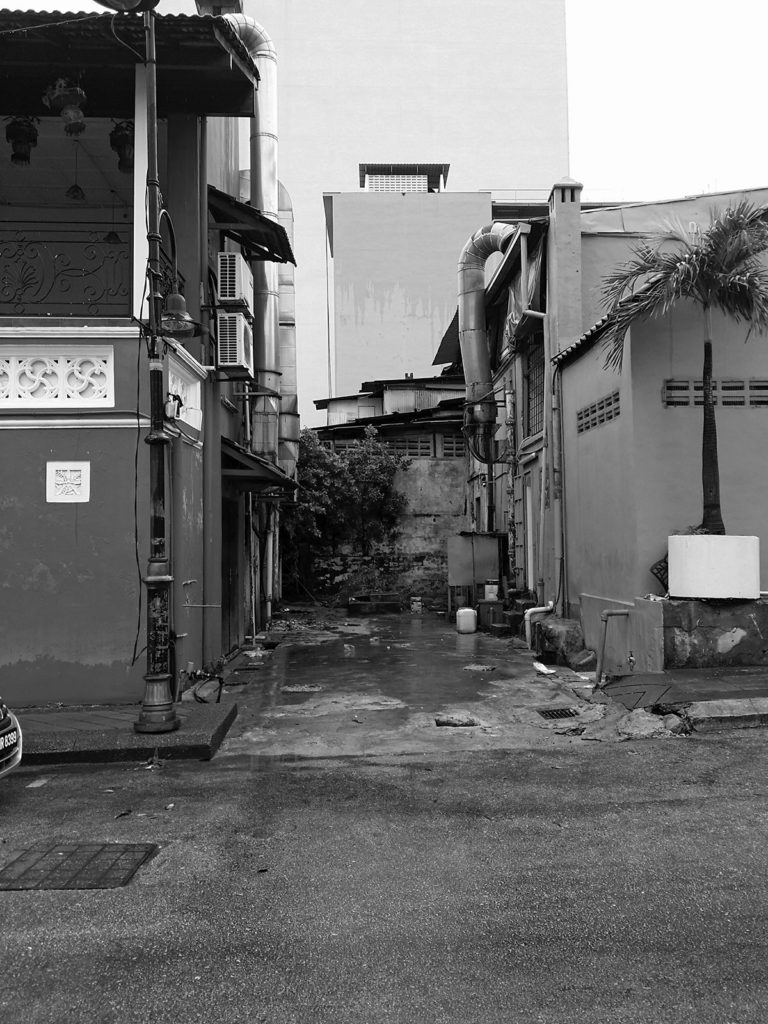 ---
Q: What's the next step?
A: With urbanisation rates so high, it is important to look at brownfield rather than greenfield development. Because there are a lot of brownfield sites that are not really optimised. If we talk about sustainability and SDGs, shouldn't we optimise what we have before developing new areas?
"A lot of people are still stuck with the notion that placemaking means they have to see a thousand people turn up and have a nice weekend … But to us, what happens from Monday to Friday … is the real indicator of ownership."
The reason why most people are still stuck in the old way (of placemaking) is perhaps an economic one. I invest in a design that looks nice and I sell at a higher price—direct ROI. Whereas something like what we do is more long-term or medium to long-term; it is more indirect. But there are economic values to it, and a lot of conversations about it now. It is a simple equation (although maybe a typical developer might not see this impact): a community having a sense of ownership over public spaces means they will be taken care of; there is less vandalism, hence reducing vandalism mitigation, maintenance costs, etc., and that's money saved.
And when, say, a park becomes very active in the community, property values around the area would naturally increase too. Because people want to stay somewhere where there is a strong sense of community, and they want to stay somewhere where they can have access to good quality public spaces.
So, things are shifting; people are starting to see the value of a good placemaking process, which is why there are a lot of conversations and also a lot of people already setting up their placemaking units, etc. But the depth of understanding might not necessarily be there yet. To a lot of people, they are still stuck with the notion that placemaking means they have to see like a few thousand people turn up to an area and have a nice weekend with an event. But to us, we very much like to see what happens from Monday to Friday, where there's no event. That is the real indicator of ownership.
[This is an excerpt from FuturArc 3Q 2021 issue. Subscribe to the digital edition or hardcopy to read the complete article.]
---


RELATED ARTICLE: Think City Projects Highlight
RELATED ARTICLE: Main Feature: How Can We Design Cities to be More Equitable?
Previously Published Online Exclusive Feature