FuturArc Interview / 1st Quarter 2023
Elisa Sutanudjaja
by Candice Lim & Dinda Mundakir
March 20, 2023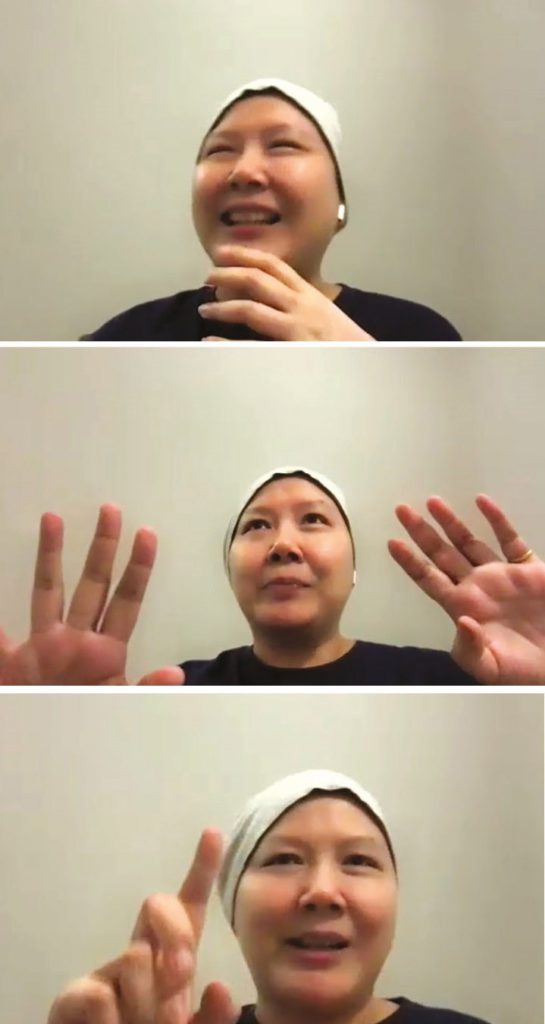 "Macet!", meaning traffic jam, is an exclamation too often heard in Jakarta's streets. It is no simple matter to unravel transportation issues in Indonesia's most populous metropolis. Over 11 million people reside in the 660-square-kilometre land area, seeing an additional 7 million workers commuting from satellite cities each weekday. During peak hours, it is common practice for workers to depart 2 to 3 hours ahead of time—or else they will be locked in kilometres-long traffic.
The city has been named among the world's worst for traffic jams: a study by Castrol placed Jakarta at the top of the list,2 showing that drivers spend almost a third of their time 'stop-starting' due to traffic. The prolonged idle time is linked to an increase in pollution and fuel consumption. Despite clunky rides, private car ownership increased by a whopping 24 per cent from 2019 to 2021,3 from 3.3 million to 4.1 million vehicles.
Much effort—and hope—has been placed upon the improvement of Jakarta's public transportation sector to ease traffic. The commuter rail and bus rapid transit (BRT) has seen steady improvements in terms of infrastructure and facilities over a decade, and more options are on their way: the mass rapid transit (MRT) network was launched in 2019 with further expansions set to come, and light rail transit (LRT) is targeted to operate by July 2023. But are they enough to unclog Jakarta's streets?
FuturArc talked to Elisa Sutanudjaja, Executive Director of Rujak Center for Urban Studies (RCUS), about the challenges and best practices in Indonesia's public transport, as well as its possible contributions to climate resilience, as a case study for other urban areas.
---
PUBLIC TRANSPORT & THE URBAN FABRIC
DM: What is your opinion on the state of the current public transportation in Jakarta compared to other major cities in the world? This includes BRT like TransJakarta, microbuses such as JakLingko, the MRT train, and pedestrian facilities. And what do you think about the network's coverage throughout the city?
ES: If we compare it to the other capital cities in the Global South, Jakarta is heading towards a positive direction even if we still need to overcome some difficulties. Ten to 15 years ago, we were struggling with the decline of public transport and the rise of dependency on private vehicles; now, the tide is slowly turning—there is some improvement in public transportation and walking facilities.
I have mixed feelings about the BRT. We have seen progress, especially during 2018 and 2019, but we have not necessarily improved travel time due to traffic jams. Sometimes it even takes longer than before. Back in 2015, authorities were confident that Kalideres to Harmoni—one of the BRT routes in West Jakarta—could be reached within 30 minutes. These were advertised everywhere on posters. But now, there's no such guarantee regarding travel time, despite it being an important issue in public transportation.
If one looks at the city from an aerial view or on a map, the government claims that they have covered 80 to 85 per cent of Jakarta's land with public transport everywhere within a radius of around 500 metres. But if you really experience it on the road, that percentage means nothing because the travel duration is still too long, and you still don't know the schedule of when the bus is coming for most of the routes. This uncertainty makes it undesirable. Even with the coverage, there is much to be improved.

DM: Can I tie that question to the urban fabric or the pathways of Jakarta? What do you think contributes the most to the congestion or traffic jam, which prevents people from choosing public transport because it becomes so unreliable? Is there a correlation between how Jakarta is built and the traffic jams that we experience every day?
ES: In my opinion, there isn't a correlation between public transport improvement and the reduction of traffic jam. Why? We still face congestion despite having a good network or quality of public transportation—because we don't have a policy to reduce private vehicle users. That's one of the problems.
To reduce traffic jam, you need a good set of policies to reduce the dependency on car usage. For example, policies related to spatial planning like where housing is located, the density, mix of uses, etc., and at the same time policies to make private vehicles more expensive, to make parking expensive or limiting parking in buildings. Those are part of the push factors.
When we discuss traffic jams in relation to public transportation, there is no correlation because it's still about push-and-pull factors between the two segments. You need incentives and disincentives. Sometimes those can be in the same field, sometimes not.
In Jakarta, we already have MRT railway lines in the south side, which is being expanded to the north and south, etc. But we'll probably still get stuck in traffic jams at the end of the day. The problem is that most of the backbone that supports rail in Jakarta is actually road-based, for example, JakLingko as a micro [connecting] transit. This is why it's important to also have a set of policies to reduce private car dependency.
---
TRANSIT AND DEVELOPMENT
DM: From an urban design perspective, how do you envision transit-oriented development (TOD) projects to be, ideally?
ES: TOD projects are about inviting more people to use transit or non-motorised transport like walking and cycling. So, any kind of development that can help people to use transit and walk/cycle regularly, while not having to travel longer or further to go to school/workplaces or to access services, can be TOD. It doesn't really have to be a superblock. Sometimes in Indonesia, TOD translates to large developments next to the transit system. But for me, it's not about the building—it's about the set of policies that allows citizens to get to transit hubs and to walk and cycle safely.

DM: That reminds me of the Jakarta–Bandung high-speed rail (HSR) project. The rail is planned to terminate in Tegalluar Village, some 16 kilometres away from Bandung's city centre, which means that area would need to be developed further before any TOD would be effective there. So, in your opinion, what should we do with the Bandung-Jakarta HSR project; ideally, what should it look like?
ES: It's a difficult and a highly political project, which sometimes does not really provide you with a good project at the end of the day because it has to please people that are so far removed from the reality.
In reality, the momentum for HSR comes from the ones who really need it the most. For example, there are a lot of HSR users in Japan because people there use it for work. But for Jakarta–Bandung, you're not going to use the HSR for work; you firstly need to see its connection to the industry. The industry that connects Java is actually located along the island's north area. All the industries are different, even the Dutch [colonialists] knew that. That's why they built the Postweg or the post road between Anyer and Panarukan.
We're still like that to this day. The industrial areas are all located in the north—in Semarang, Demak; never really on the south side. And with the HSR project, they are trying to change the course [southward, away from Bandung's city centre]. That's why it's so difficult; they need to make so many adjustments.
I don't know what should be done for the Bandung HSR. It's going to make way for a new town development rather than to implement TOD. Because in order to implement a successful TOD, you need to put it where people are using it to leave town. You have to make current cities more efficient to have TOD, rather than build new cities, which are sometimes not really efficient at all.
[This is an excerpt. Subscribe to the digital edition or hardcopy to read the complete article.]
---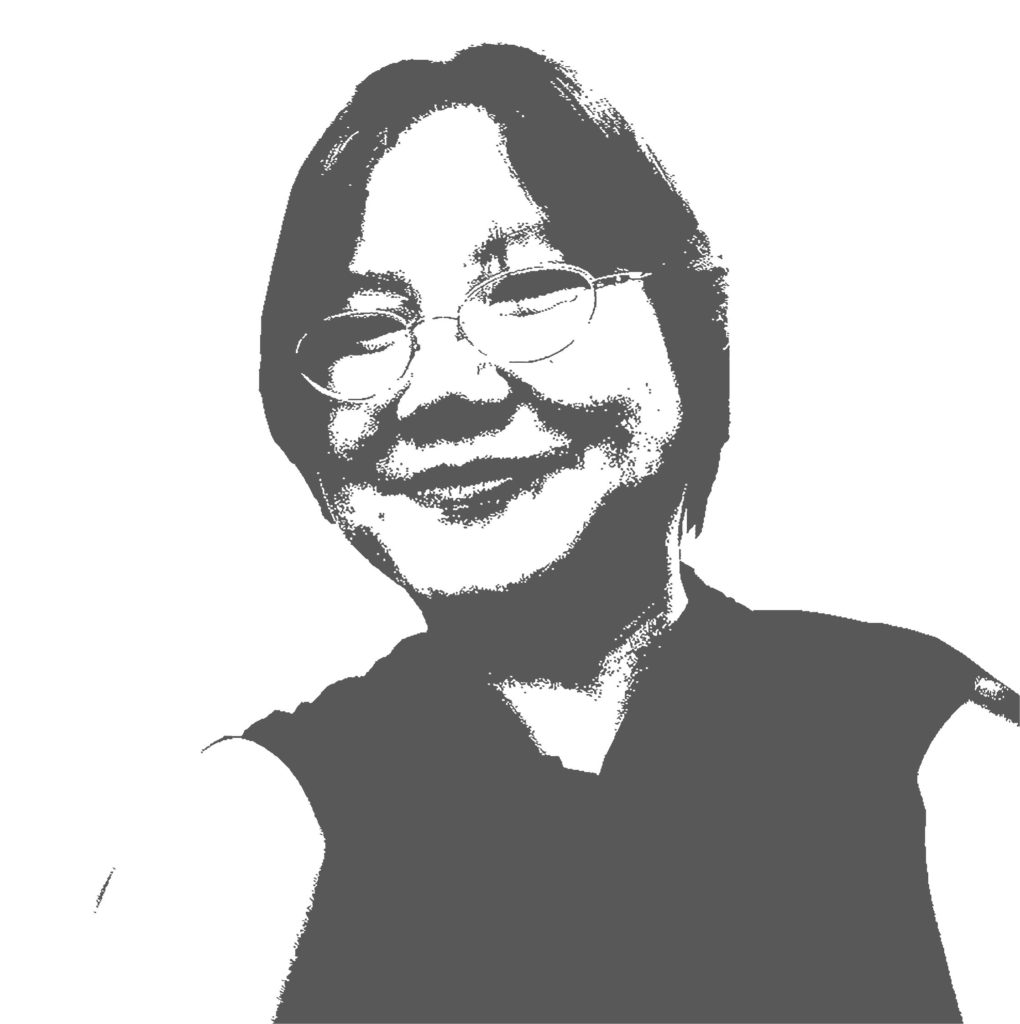 Elisa Sutanudjaja is the Executive Director of Rujak Center for Urban Studies (RCUS), a think-act tank based in Jakarta, Indonesia. RCUS aims to assist cities with the necessary transition process into the ecological age. Previously, Elisa was Project Officer at UNESCO Jakarta, implementing and managing projects such as the revitalisation of Kota Tua. She has also taught at Universitas Pelita Harapan and Universitas Tarumanegara.
---
Related story:
The FuturArc Interview: Bryant Lu

Bryant Lu | FuturArc
A recent study has reported that Hong Kong has the best public transportation in the world.1 The worldwide ranking public transit sub-index based its findings on the volume of traffic, network density and infrastructure quality, while also including measures of how well cities are maintaining mass t…

2 https://www.smartcitiesdive.com/ex/sustainablecitiescollective/guess-which-city-tops-list-worst-traffic-and-pollution/1043451/
3 https://jakarta.bps.go.id/indicator/17/786/1/jumlah-kendaraan-bermotor-menurut-jenis-kendaraan-unit-di-provinsi-dki-jakarta.html
4 Seoul Public Transportation (undated), Seoul Metropolitan Government
5 https://development.asia/case-study/fixing-citys-broken-public-bus-service
Previously Published FuturArc Interview