Swathes of Kranji woodland were cleared by mistake: Investigation ongoing
Large swathes of Kranji woodland along the rail corridor were mistakenly cleared while the authorities were in the midst of biodiversity impact assessments there. The National Parks Board (NParks) is investigating the unauthorised clearance at the site.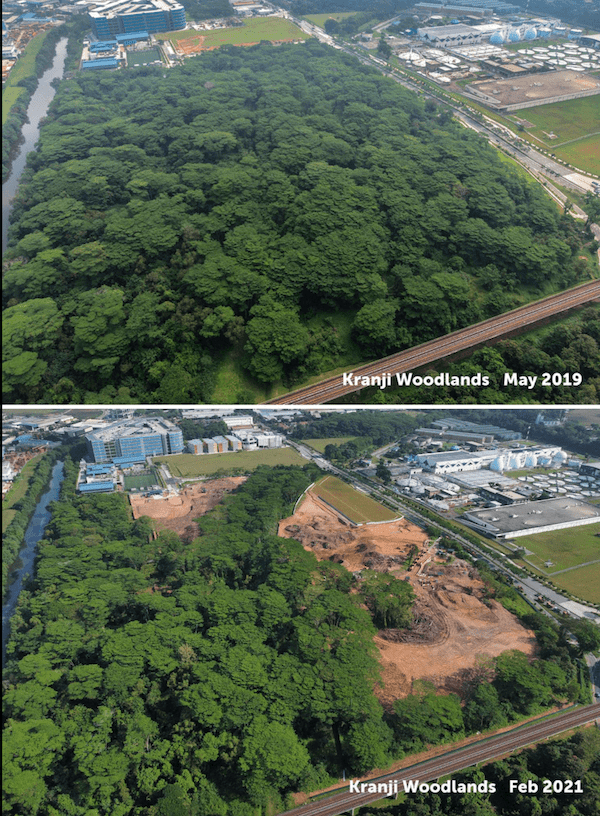 A JTC Corporation spokesman responded that the land was "erroneously cleared" by its contractor, Huationg, before the completion of environmental assessments. Upon discovering the mistake during a site inspection on 13 January 2021, JTC instructed the contractor to stop all clearing works immediately.
No further clearing has taken place at the site since then and the contractor has been issued a stern warning, JTC said.
Development projects in Singapore that are near sensitive nature areas are subject to greater scrutiny and may be required to carry out more detailed environmental studies.
Beginning at the end of December 2020, green patches were cleared on the site, slated for the Agri-Food Innovation Park, which is part of the Sungei Kadut Eco-District (Sked). The master plan for the latter, which seeks to support new growth sectors such as agri-tech and environmental technology, was announced in February 2020.
According to the statutory board, it had engaged an environmental specialist to conduct a biodiversity baseline study last December to create an environmental monitoring and management plan (EMMP) for specified plots of land within the area. These were expected to be completed around April before plans to engage stakeholders.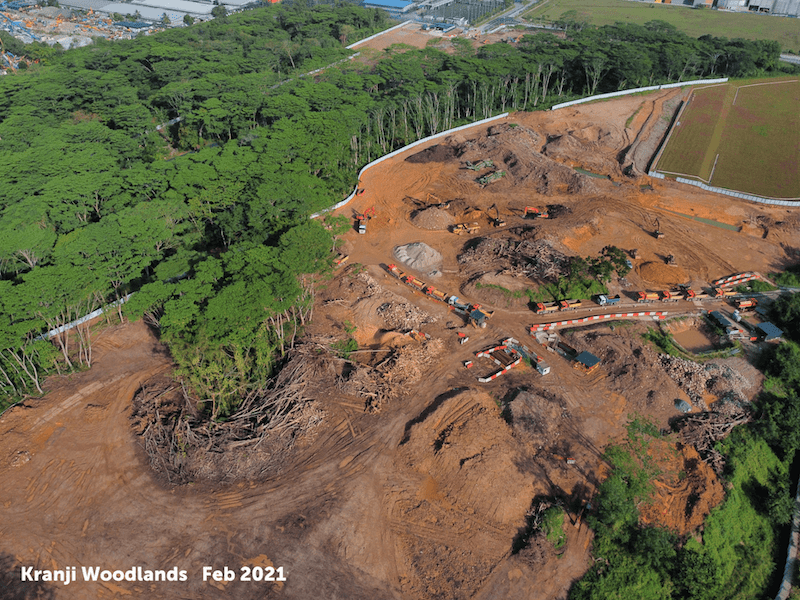 ---
The above is an excerpt, click here for the full report from Straits Times.