Reducing excessive consumption of disposables
Environmental impact of disposables
10 April 2021 — Disposables, regardless of whether they are made of paper, plastics, or degradable materials, have some impact on the environment during their production, transportation and disposal. The current "take, make, use and throw" approach to disposables is not ideal.
In 2019, about 200,000 tonnes of disposables—enough to fill 400 Olympic-size swimming pools—was sent for incineration. The excessive consumption of disposables adds to carbon emissions, and the incineration ash takes up valuable space at Semakau Landfill.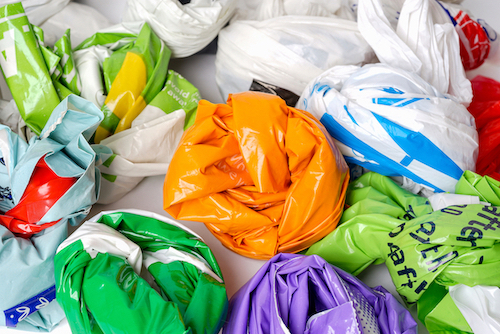 Photo: Shutterstock/Alex Yeung
As alternatives to disposables like reusable bags and take-out containers are readily available, it is possible to change the usage patterns to favour reusables over disposables. The concerted effort of the public, businesses and non-governmental groups will be instrumental to successfully reducing the excessive consumption of disposables.
The Ministry of Sustainability and the Environment (MSE) and the National Environment Agency (NEA) have supported eight recommendations proposed by the Citizens' Workgroup on Reducing Excessive Consumption of Disposables.
The Citizens' Workgroup was convened in September 2020 and comprises 55 members of the public from diverse backgrounds. A total of seven sessions were held for members to exchange ideas and consult stakeholders on ideas to build a more sustainable Singapore. In January 2021, the Citizens' Workgroup submitted 14 recommendations to MSE and NEA in relation to reducing the excessive consumption of disposables such as carrier bags, food containers, cutlery, and packaging.
Commencing public consultations for a disposable carrier bag charge
One of the recommendations by the Workgroup is 'Charging for A Bag'. The recommendation is to impose a charge per bag for all types of single-use carrier bags at all supermarkets. Many jurisdictions overseas have successfully implemented disposable carrier bag charges. In Singapore, retailers such as Uniqlo, Watsons, H&M and The Body Shop have already taken the initiative to charge for single-use carrier bags. Local supermarkets such as NTUC FairPrice have also piloted trials involving disposable carrier bag charges.
Public support for these ground-up initiatives has been good, due to a growing desire and awareness of the need to curb excessive consumption. A broader disposable carrier bag charge will engender a mindset shift toward a greener and more resource-conscious Singapore.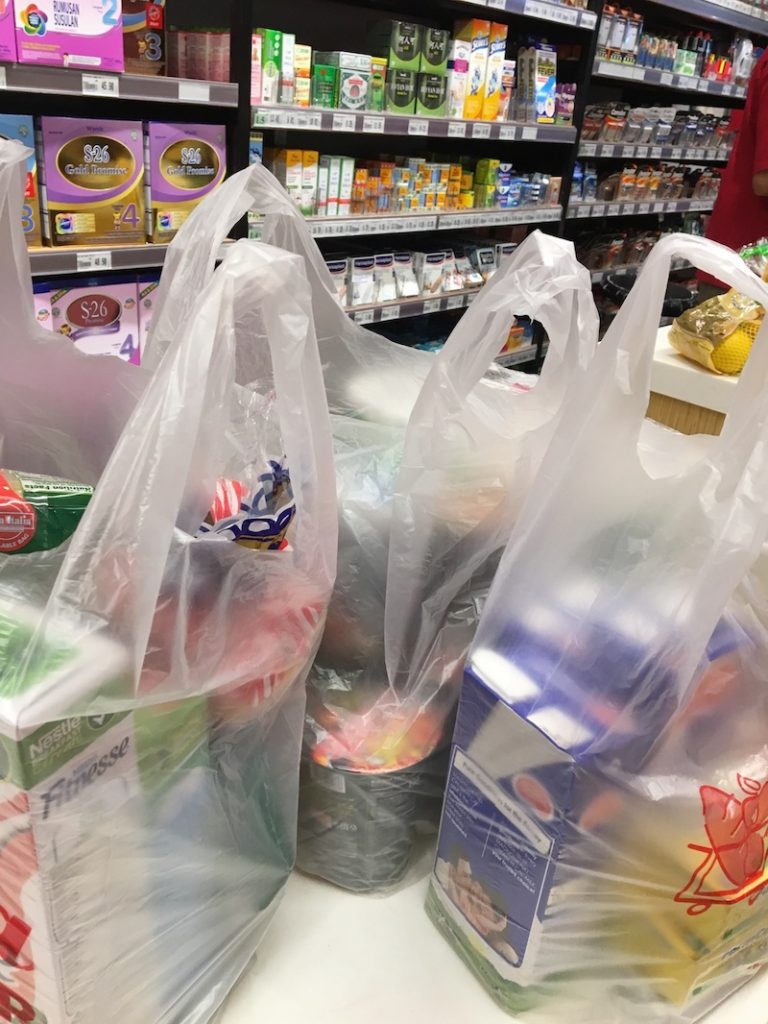 Plastic bags being used at Jaya Grocer Supermarket at D'Pulze Shopping Centre (Cyberjaya, Selangor) despite state government imposing a 20-cent charge for each plastic bag used (Photo: Shutterstock/Wan Fahmy Redzuan)
MSE and NEA will commence public consultations on an appropriate charging model for a disposable carrier bag charge at supermarkets. This will take into account Singapore's context and any impact on vulnerable groups. Details to be studied include the mode and amount to be charged; the possible timeframe for implementation and any legislative amendments needed; time for involved companies to adjust; as well as how proceeds from the charge will be utilised. Details of the carrier bag charge will be finalised following the consultations.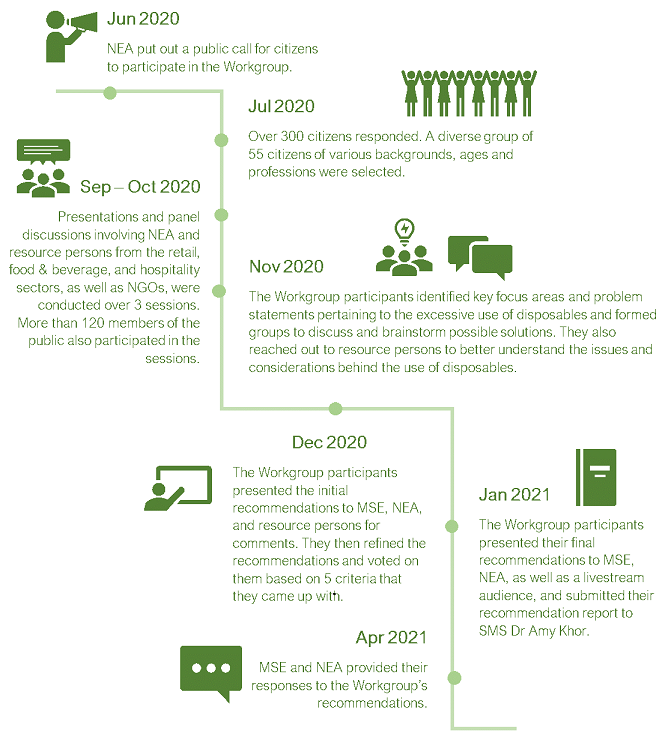 Dr Amy Khor, Senior Minister of State for Sustainability and the Environment, said, "We look forward to bringing some of the Workgroup's ideas to fruition, and hope that Workgroup participants and members of the public, businesses and organisations will continue to co-deliver the projects with us. One of the Workgroup's recommendation is a charge on disposable carrier bags at supermarkets for which we will work towards developing an appropriate model that takes into account the local context and any potential impact on say, the low income households. We should however recognise that this is not a silver bullet and has to be implemented together with a suite of other measures from enhanced education, behavioural nudges to getting producers and retailers upstream to use less packaging. To reduce excessive consumption of disposables, all parties will have to work together and change our mindsets, behaviour, and practices. We urge everyone to join the whole-of-society effort, and build a more green and sustainable Singapore together."  
NEA invites the Workgroup, businesses, organisations and members of the public to co-deliver some of the recommendations. Interested parties can register at https://go.gov.sg/cwginterest by 31 May 2021. For enquiries about the Citizens' Workgroup, please email [email protected].