Pioneering RCx Project for Public Hospitals Won International Award
Being part of Government's Climate Action Plan, retro-commissioning (RCx) is one of the key promulgated measures to reduce Hong Kong's carbon emission. Aligning with Government's initiatives, the Hong Kong Green Building Council (HKGBC), as a pioneer in the industry, has facilitated over 30 pilot buildings in Hong Kong to conduct RCx since 2016.
This year, the HKGBC further expanded the building type and contributed Council's expertise in RCx to hospitals. To cater to this important move, the HKGBC formed a partnership with Electrical and Mechanical Services Department (EMSD), CLP Power Hong Kong Ltd (CLP), Hospital Authority (HA) and the Hong Kong Polytechnic University (HKPU) to implement model project of RCx in two public hospitals.
The two hospitals involved in this project were Caritas Medical Centre (CMC) and North Lantau Hospital (NLTH). Through RCx process, energy saving opportunities were identified for implementation in the hospitals, leading to substantial energy savings. The findings of the project will provide references to building operation teams undergoing the RCx process and help to generalise the knowledge gained.
The result of this first RCx energy saving project for Hong Kong public hospitals in Asia was outstanding and the project has proudly won AEE's Asia Pacific Rim Region Energy Project of the Year Award for 2019. Executive Director of the HKGBC, Ir Cary CHAN, JP, was invited to attend the AEE Regional Awards Ceremony in Washington, D.C. on 24 Sep 2019.
This remarkable collaboration of HKGBC with other renowned organisations showcases a realistic RCx model on hospitals to the industry. The project paved a clear way for full RCx implementation in other hospitals, which would lead to tremendous energy savings per year for the society with little resources required. The findings of this project, will not only be invaluable for the local industry, but also a strong support to the Climate Action Plan across the region.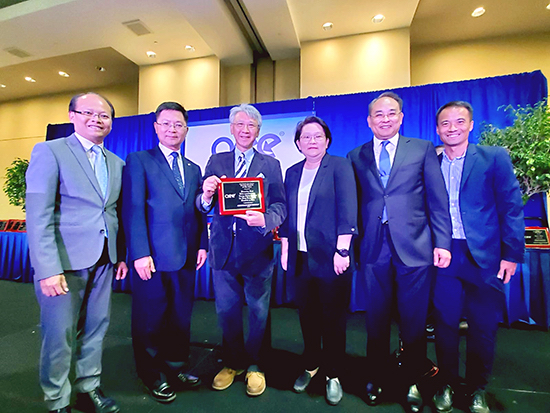 For more information, please visit www.hkgbc.org.hk.