At G20, Indonesia signs a Joint Statement on the Green Transition Initiative with the Republic of Korea
18 NOVEMBER 2022 – In the framework of holding the 2022 Group of Twenty (G20) summit, Indonesia's Minister of Public Works and Housing (PUPR), Basuki Hadimuljono and South Korea's Minister of Environment, Han Wha-jin signed a Joint Statement on the Green Transition Initiative in Nusa Dua, Bali on Monday, 14 November 2022.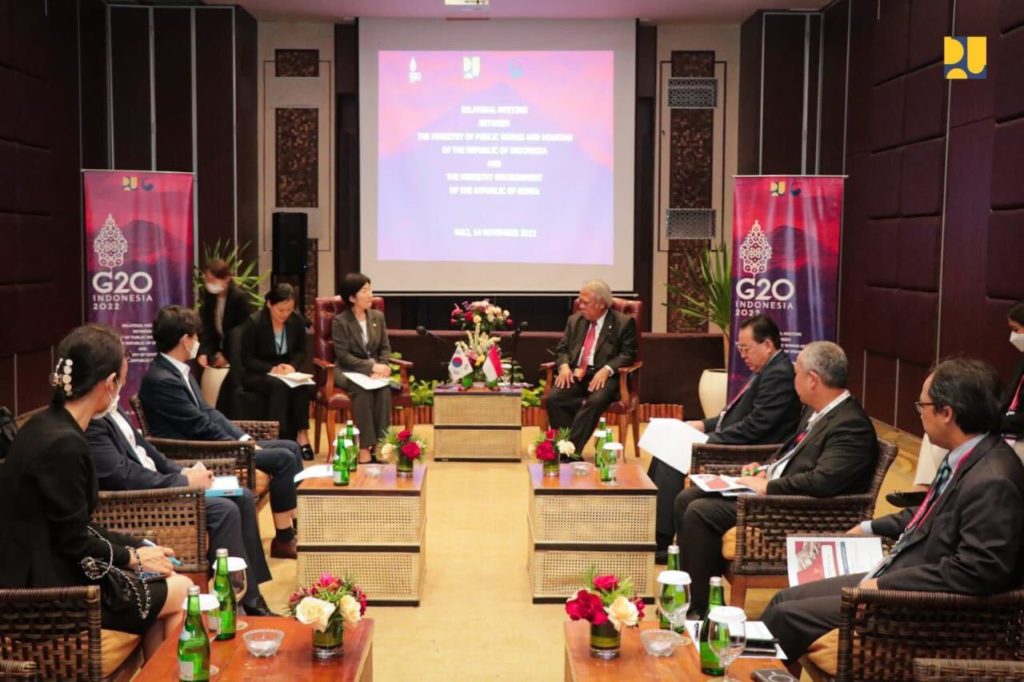 The joint statement is a follow-up to the MoU on Green Infrastructure Development, signed on 15 March 2022 in Labuan Bajo. "We realise that nations cannot possibly face climate change alone. So, we are grateful for South Korea's cooperation in developing Green infrastructure," said Minister Basuki.
This cooperation entails the management of water resources and supply of clean water, the construction of energy-efficient buildings and eco-smart cities, as well as the identification and provision of infrastructure for climate change mitigation and adaptation.
"We also appreciate South Korea's plan to participate in building a clean water supply system at the new capital city of Nusantara. The initial construction plan will commence in 2024, but we hope to accelerate the process of preparing detailed technical plans, so that the installation can begin in 2023," said Minister Basuki.
In September 2022, the Indonesian government issued its enhanced Nationally Determined Contributions (NDC), committing to reach an emission reduction target of 43.2 per cent by 2030 with sufficient international support. Other national and cross-national platforms to reach carbon targets that were launched at the summit include the country's Energy Transition Mechanism (ETM); the Tri Hita Karana Blended Finance Forum that is slated to mobilise USD30 billion in supporting Sustainable Development Goals-linked projects such as 'blue carbon', mangroves, intact forest conservation, and regenerative land use, including facilitating the Global Blended Finance Alliance; and a Pandemic Fund to address global financing gaps.
---
Read more stories:
COP27 discusses loss and damages in face of climate change

COP27 discusses loss and damages in face of climate change | FuturArc
A big question at this year's COP27 is if it will be possible to get a consensus on the scale and timeframe of adaptation finance.
How Green infrastructure can be supported through government financing and policy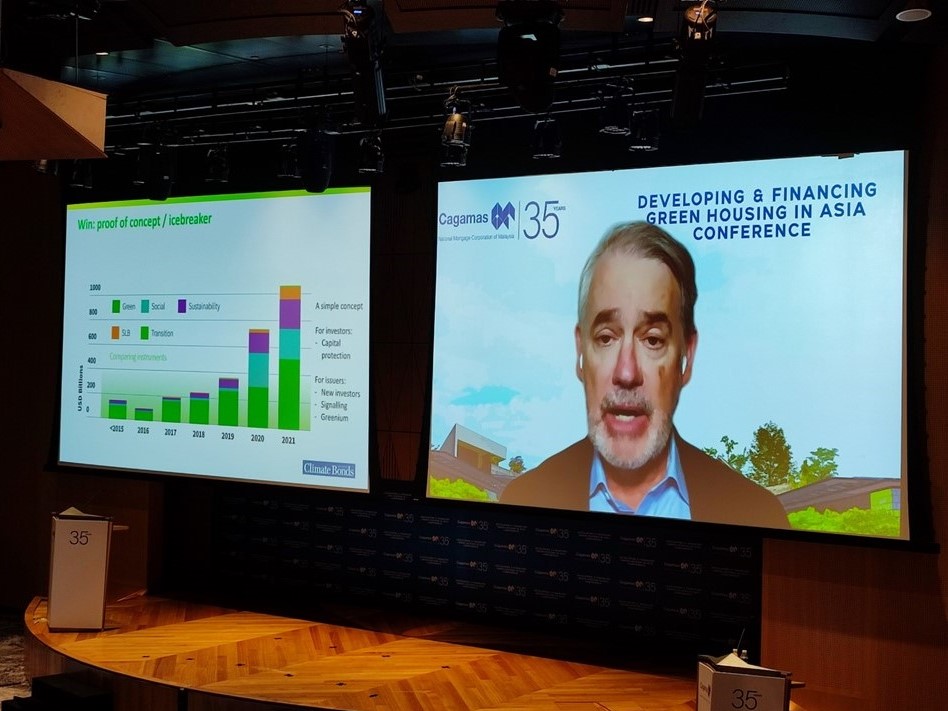 How Green infrastructure can be supported through government financing and policy | FuturArc
23 SEPTEMBER 2022 – Malaysia is committed to its target of becoming a net zero-carbon by 2050 to meet Paris agreement goals, and efforts to accelerate the Green economy growth are at the core of the country's socio-economic development. This was discussed at the Developing and Financing Green Housin…
---