FuturArc Prize 2020 Professional 2nd & 3rd Place Winners Receive Awards
27 May 2021: At the BCI Asia Awards 2021 Jakarta event today, the Indonesian winners of FuturArc Prize 2020 finally took home their awards.
The 2020 cycle for Asia's leading Green design competition FuturArc Prize (FAP) received entries from international professionals and students who submitted their ideas in Bringing Nature Back into the City in 2019-2020 period.
The FuturArc Prize awardees from Indonesia are:
Professional Category
Second Place: Inas Raras Maheningtyas received cash prize of SGD8,000 & FuturArc Prize trophy.
Third Place: Kharunia Widya Kusuma received cash prize of SGD4,000 & FuturArc Prize trophy.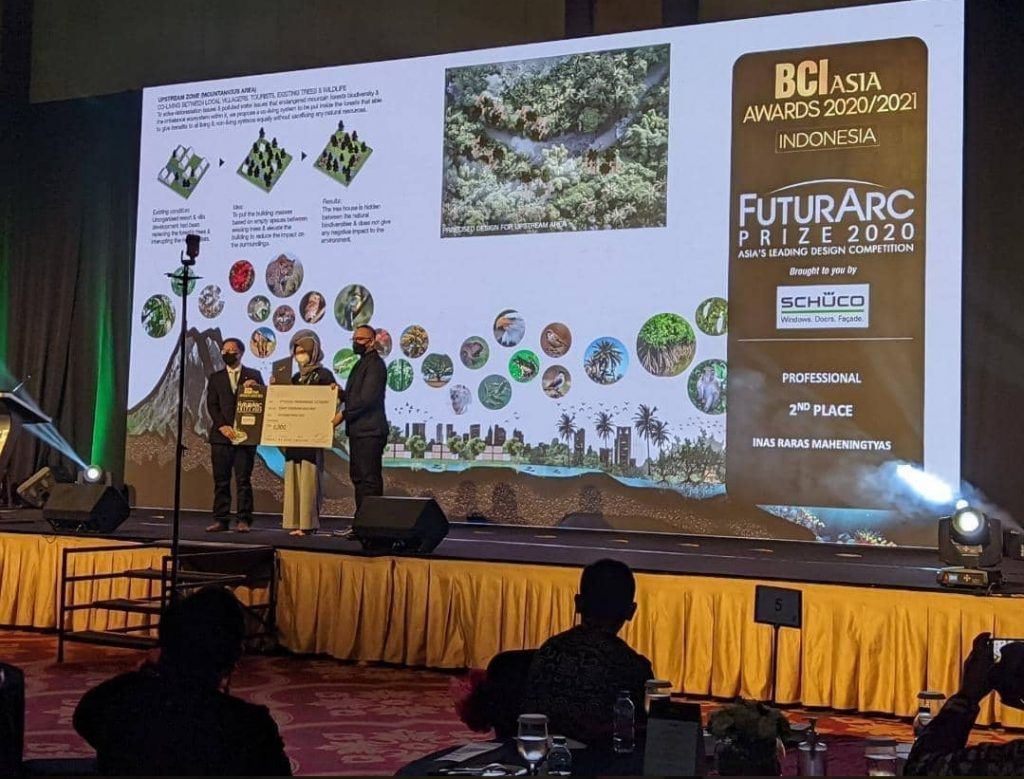 Student Category
Citation/Merit were given to two teams:
Bahrumsyah Bila Sahil, Pramudya Andara, Febri Aji Prasetyo, Iqbal Ziaul Haq, Rahman Akbar Sayekti.
Raka Dian Saputra, Madina Arifah, Amanda Pragita Setyaningrum, Rizky Putera Adi Pradana, Monica Teresa Ken Ratri Drupadi.
---
For a closer look at the winning entries again, please click here.
For details about the winners and inspiration behind their designs, check out the Green Awards 2020 issue here.