First Singapore real estate developer signatory of WorldGBC commitment
February 2021 — City Developments Limited (CDL) is the first real estate developer in Southeast Asia to sign the Net Zero Carbon Buildings Commitment by the World Green Building Council (WorldGBC).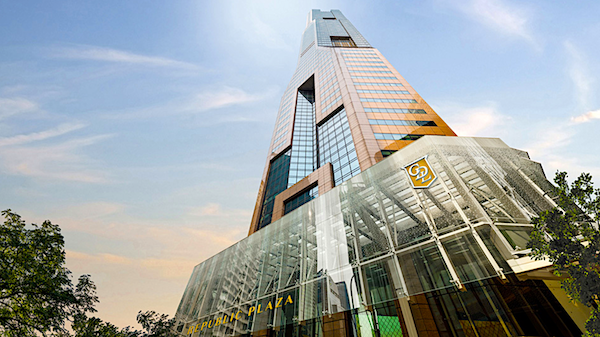 Image from CDL
Net Zero Carbon Buildings Commitment
The Net Zero Carbon Buildings Commitment challenges business, organisations, cities, states and regions to reach net zero carbon in operation for all assets under their direct control by 2030. The Commitment advocates for all buildings to be net zero carbon in operation by 2050.
Singapore Green Plan
CDL's net zero pledge complements the Singapore government's strong commitment to climate action and sustainability. The latest announcement of the Singapore Green Plan 2030 includes setting ambitious and concrete targets on a sectoral basis. It also pushes for the adoption of the Building and Construction Authority (BCA)'s Green Mark Super Low Energy (SLE) buildings.
CDL Group Chief Executive Officer, Sherman Kwek, shared, "CDL recognises that decarbonisation is a critical step towards global climate action. This is especially relevant to the building and construction sector that accounts for a significant amount of carbon emissions. Our pledge to the WorldGBC's Net Zero Carbon Buildings Commitment marks a key milestone in our sustainability journey as we take affirmative action to support the global agenda towards net zero by 2050. Taking this bold step forward reinforces our climate mitigation and adaptation efforts to build a more sustainable future in Singapore and abroad."
Measures
To achieve this, CDL will strive to reduce its carbon emissions, which includes retrofitting its managed buildings to further enhance energy efficiency and accelerating the transition to renewable energy. The company has also mapped out pathways to achieve net-zero carbon in operation by 2030 through:
Leveraging smart technologies and emerging innovations to maximise buildings' energy performance
Achieving 100 per cent renewable energy
Developing a low-carbon investment roadmap
Phasing out diesel across all operations
Strengthening supply chain engagement to lower the embodied carbon of its developments
Educating and influencing building users to drive change in mindset and action
CDL further developed a Smart, Sustainable and Super Low Energy (3S) Green Building Framework. An expansion of CDL's green procurement guidelines, this holistic framework is aligned with BCA SLE buildings requirements, as well as international standards for advancing health and well-being in buildings. Plans are currently underway to roll out BCA SLE certified buildings in its portfolio.
WorldGBC & BCA
Cristina Gamboa, WorldGBC Chief Executive Officer, commented, "The WorldGBC Net Zero Carbon Buildings Commitment provides a framework to take action towards net zero carbon portfolios. It is also recognised within GRESB assessments to champion these actions and provide investor confidence in target setting. I would like to commend CDL for signing on to the Commitment, serving as a stellar example for other businesses to follow and inspire more ambitious regulation. The next decade is crucial to realise the ambition of the Paris Agreement, so now is the time to act."
Kelvin Wong, BCA Chief Executive Officer, said, "CDL has always been a strong supporter of Singapore's Green building efforts. It has played a big part in the co-creation of the Singapore Green Building Masterplan. I applaud CDL's commitment and look forward to more contributions from across the Built Environment value chain in realising our collective goal of a Greener and more sustainable Singapore."