Up close with FuturArc Prize 2023: Campus Tours & Events
8 FEBRUARY 2023 – UPDATE: On Tuesday, 30 January 2023, our team conducted a virtual presentation via Teams to students of King Mongkut's University of Technology Thonburi (KMUTT), Thailand. During the presentation, we introduced FuturArc Prize as an annually recurring design competition that focuses on Green and sustainable solutions in Asia. As the competition enters its final weeks before closing on 17 February 2023, we encourage participants to browse projects that are in line with the theme and to take a look at past winning entries, which can also serve as inspiration to be further explored in college studios.
As case studies, we presented several projects from Thailand that have been published in FuturArc's print or online media. Among these were Veil House, Baan Hom Din and PANNAR Sufficiency Economic and Agriculture Learning Center.

This campus tour is running in conjunction with other outreach programmes in the region to collaborate with students, academicians and professionals. If you would like to reach out to the team, shoot us an email at [email protected]!
The competition ends 17 February 2023—will you be a winner this year? Submit your entries for FuturArc Prize 2023: Cross-Generational Architecture and win cash prizes!


---
23 DECEMBER 2022 – Throughout the month of December, our team in Vietnam has visited Hong Bang International University; the University of Architecture Ho Chi Minh City; and Ho Chi Minh City University of Technology to present about FuturArc Prize (FAP) 2023: Cross-Generational Architecture. The visits are an opportunity to get in touch with the team and understand the brief, where students can directly ask questions about the competitions.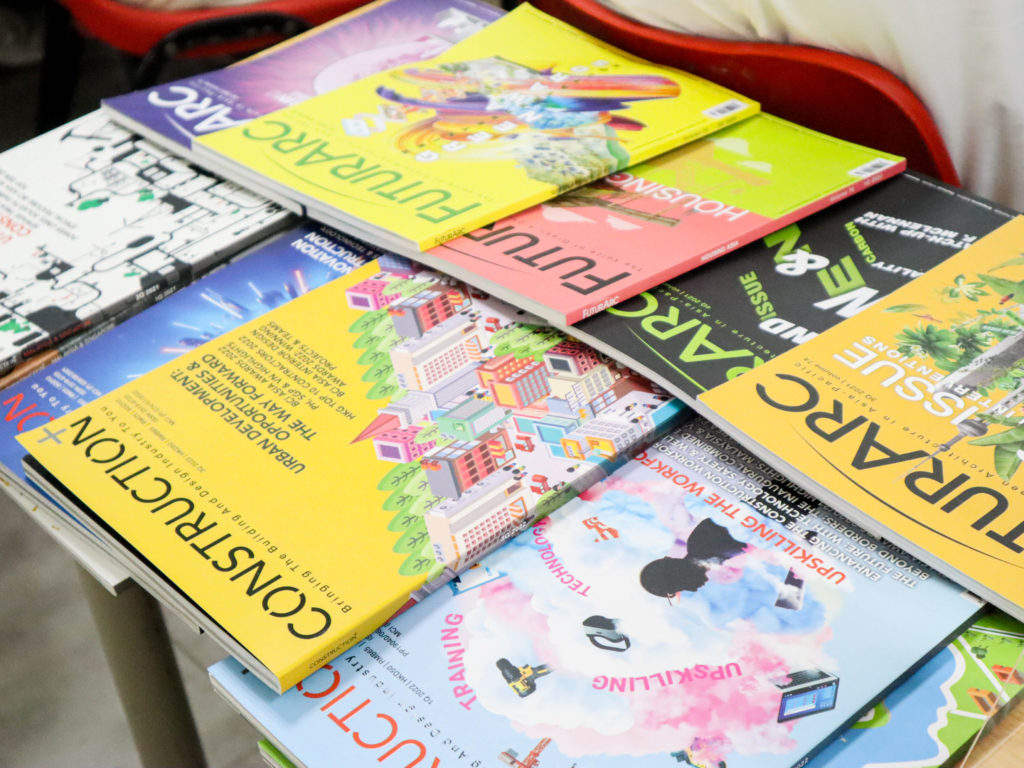 More campuses and events are upcoming; reach out to the team at [email protected] for more information and enquiries!
---
2 DECEMBER 2022 – Following the launch of FuturArc Prize (FAP) 2023: Cross-Generational Architecture and BCI Interior Design Awards (IDA) 2023: Human-Centred Interiors back in mid-October, the month of November was filled with an array of campus tours and other promotional events to amplify the competition across the region.
On Monday 14 November, our team kickstarted the array of campus tours by visiting Universiti Sains Malaysia (USM) in Penang, presenting FAP 2023 and IDA 2023 alongside an introduction to FuturArc and Construction Plus Asia applications. The audience of students took part in a Q&A and live registration session, with prizes given to lucky participants.

The next day, Tuesday 15 November, our team in Thailand conducted an online webinar in the local language to inform the design community about the details of FAP 2023. Ahead of the national election, on 17–18 November the team in Malaysia joined an international conference that gathered architecture professionals at SHIFT22: Building Communities, held at the Kuala Lumpur Convention Centre.
Over the weekend in Indonesia, the team attended IndoBuildTech Expo from 16–20 November at Indonesia Convention Exhibition (ICE) BSD City, reaching an audience of professionals across the construction industry. This was followed by the international Green building seminar titled Net Zero Building: Make it Real on Monday 21 November at Soehanna Hall, The Energy Building, South Jakarta.
With over 100 campuses in Indonesia, we set out to meet students and academicians from key institutions throughout the country. The first offline session to present FAP 2023 alongside Archify Indonesia was held at Universitas Muhammadiyah Jakarta (UMJ) on Wednesday 23 November, with attendees comprising students and lecturers bringing home copies of FuturArc 3Q 2022 Green Awards: Reinterpretation for their design inspiration. Online and hybrid sessions have also been conducted with Universitas Gadjah Mada (UGM) on Thursday 24 November, Universitas Negeri Semarang (UNNES) on Friday 25 November, Universitas Ciputra (UC) on Monday 28 November, and Universitas Katolik Soegijapranata on Wednesday 30 November.


With the clock ticking towards the FAP 2023 submission deadline in mid-February 2023, have you checked out the complete brief and registered for the competition? The competition is open to students and professionals—and in line with the spirit of the competition, teams may comprise a mixture of different ages and disciplines!
Stay tuned for upcoming events near your area; reach out to the team at [email protected] for more information and enquiries!
---