Bio-based construction: What can be done for now?
28 JUNE 2022 – It is a well-known statistic that the construction sector contributes to almost 40 per cent of all carbon emissions, and at least 11 per cent of emissions is attributed to the use of materials. One of the ways to decarbonise the industry is developing products with low embodied carbon, including bio-based novel materials.
"There is a vast amount of agricultural waste in Indonesia, but only 1 per cent is being reused," said Ronaldiaz 'Aldi' Hartantyo at a talkshow and exhibition held by Kokken in Lumine Café Plaza Indonesia on 11 June 2022. The start-up MYCL, which Aldi co-founded, reuses agro-forestry waste such as wood chips as a medium to grow mycelium (the fibrous network formed by fungi root).
With Aldi's background as an architect, the company had started out wanting to create a mycelium-based brick alternative. However, they found that the market value and recognition for brick alternatives was low, and the company focused instead on developing mycelium sheets as a leather alternative with large impact on carbon reduction. The by-product from this process—a wood-mycelium particle board, without any chemical adhesive—could also be used for furniture and partitions.
"People imagine that these materials would sprout into mushrooms, but that won't happen," he clarified. Mycelium products have proved to be non-allergenic, washable and also naturally fire-retardant. By modifying the composition, it is also possible to control the material's properties, such as its stiffness and density.
A mycelium-based stool prototype was showcased at the event, designed in collaboration with ōd Architecture Studio to maximise its load-bearing structure. Gosha Muhammad, the studio's principal, retold the long process that they had undergone. Since 2018, the team has worked together on the research, identification of mycelium material behaviours, digital simulation and design, and physical protoyping, leading to fabrication possibilities.
With the ambition to push mycelium's application as a building material, they designed Mycosphere, a three-part pavilion with a bench, table and shell-like shading structure. "The holes in the structure were designed to reduce the material's weight, so that it could achieve the desired shape," Gosha said. They are currently planning to build the pavilion incrementally for design fairs in Japan, the Netherlands and South Korea.
The team underlined the importance of a robust 'research culture' in order to drive innovation. "It is important for us to build the pavilion in full size, so that we can test and improve where it's still lacking," Aldi said. "It's amazing that this material is able to fulfil all basic human needs—food, clothing and also shelter. The fun part is in constantly discovering what we can do with it."
---
RELATED: Bacteria as construction workers

The potential of circular materials for architectural use in Indonesia | FuturArc
Noto Wastu pavilion by Monokroma Architects at NAIFest IndoBuildTech Expo 2022. Photos courtesy of Monokroma Architects; Plana; Mortier Indonesia, the world's fourth most populous nation, is currently only able to manage a total of half of its waste. According to 2020 data, 34.6 per cent of waste is…
RELATED: Next-generation technologies in architectural design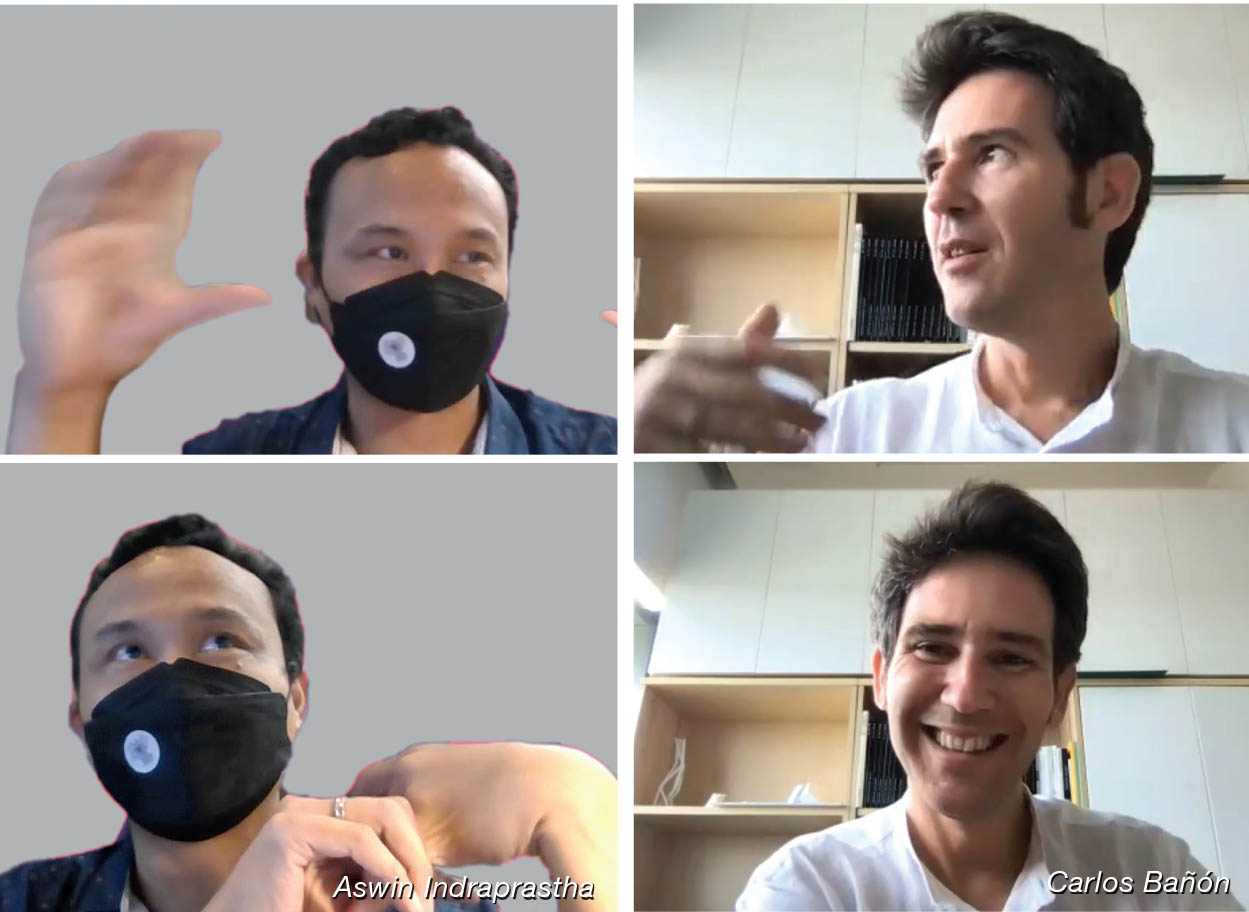 In Conversation with Aswin Indraprastha & Carlos Bañón | FuturArc
NEXT-GENERATION TECHNOLOGIES IN ARCHITECTURAL DESIGN In the domain of architecture, computational design has come a long way. Nowadays, the latest tools in computational design include artificial intelligence, which simulates human behaviour in 'learning' through advanced programmes. While many of t…