BCI Equinox Kuala Lumpur addresses the importance of ESG and low-carbon supply chain
3 JUNE 2022 – In Malaysia, construction industry players are seeking forecasts and strategies to navigate the endemic landscape. This was the underlying theme of presentations at the boutique exhibition event of BCI Equinox Kuala Lumpur, which returned with an offline event at the Intercontinental on 3 June 2022.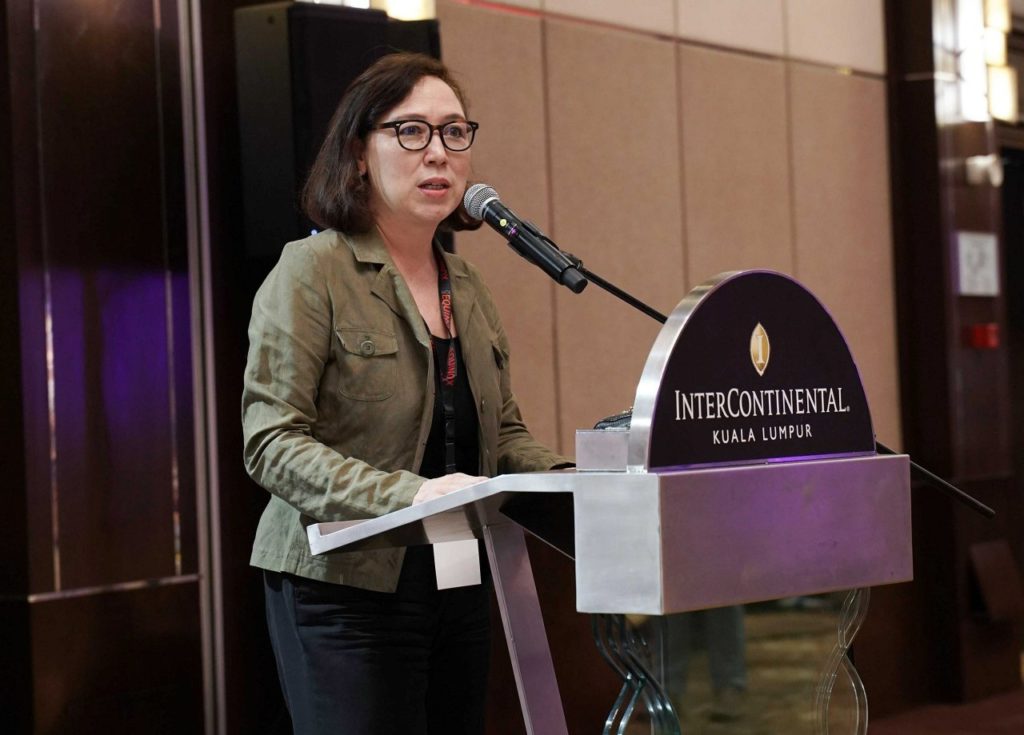 A special keynote address was delivered by Serina Hijjas, Vice President of Malaysia Green Building Council (malaysiaGBC). Highlighting that 38 per cent of the carbon in the atmosphere comes from the building and construction industry—and that 10 per cent comes from materials and products—she asked an important question for attendees who are decision-makers in the field: what is the direction going forward?
"We are at a very important junction now to transform the building and construction sector across three strategic areas: climate action, health and well-being, and resource and sustainability," Serina said. "These days, there is a 'report card' that has to go up to the stock exchange from the big corporations with regards to ESG (Environmental, Social and Governance) and products [that are] more energy-efficient and have less embodied carbon are actually going to invite the supply chain."
For the past two years, there has been an increasing awareness about the importance of healthy and resilient environments, which all boils down to the metric of carbon. According to Serina, there is promising uptake from the industry: "Carbon is the new money; carbon is the new oil that you have to calculate for every item, and how you build, live, and what you use. How we produce and what we produce matters more—and I'm happy to say that the leading product technology suppliers are responding to this call to action by adopting Greener production and solutions for buildings."
The event progressed with presentations by product suppliers and industry talks. Nor Shafina Ibrahim, Vice President of Malaysian Institute of Interior Design (MIID) spoke about the development of the interior design profession in Malaysia and Ng Yiek Seng, Group Principal and Director of VERITAS Design Group discussed the importance of moving towards a compact, resilient and sustainable future.
Prior to this offline networking event, an online webinar was held on 2 June 2022. Alice Leong, Deputy President of Pertubuhan Arkitek Malaysia (PAM) delivered the keynote address, followed by a line-up of experts who imparted their knowledge on timely topics. Girish M Ramanchandran from 27 Advisory presented Investible Masterplans: What Investors Want; Alif Iskandar from VERITAS Design Group presented Post-Pandemic Digital Transformation in Architectural Practice; Ixora Ang from Tropicana Corporation Bhd presented Property Market Post-COVID-19 and the Way Forward; and Ahmad Masyhur Jahaya from Perunding Hashim & Neh Sdn Bhd presented a case study of using the waste space below lift pits for chilled water storage, making good use of existing spaces.
Through the mix of events, BCI Equinox continues to reach out to a regional audience and support the construction industry in a safe manner. The range of presentations, from technology to current affairs, aims to maintain a more robust industry and workforce.
---
Related stories:
Demand for Green buildings in Malaysia

Demand for Green buildings in Malaysia—A Snapshot | FuturArc
The demand for energy-efficient and sustainable buildings with healthy work environment is a growing trend, especially in developed economies. Occupiers may conduct portfolio reviews to understand which buildings match carbon neutrality targets. For example, there is demand by occupiers in the Unite…
Carbon Score Launched to Accelerate Malaysia's Net Zero Targets

Carbon Score Launched to Accelerate Malaysia's Net Zero Targets | FuturArc
27 November 2021: Malaysia Green Building Council (malaysiaGBC), in conjunction with the World Green Building Council's Advancing Net Zero project, has announced the launch of the malaysiaGBC Carbon Score (MCS) initiative. This is an assessment protocol designed to comprehensively measure…
Public and private housing in Malaysia

Public and Private Housing in Malaysia | FuturArc
A REVIEW FROM THE SUSTAINABILITY PERSPECTIVE Malaysia's population has increased from 6.3 million during the country's year of independence in 1957 to 32 million today. Around 75 per cent of the population now live in the major urban areas, making Malaysia one of the most urbanised countries of East…