Arata Isozaki Named 2019 Pritzker Prize Laureate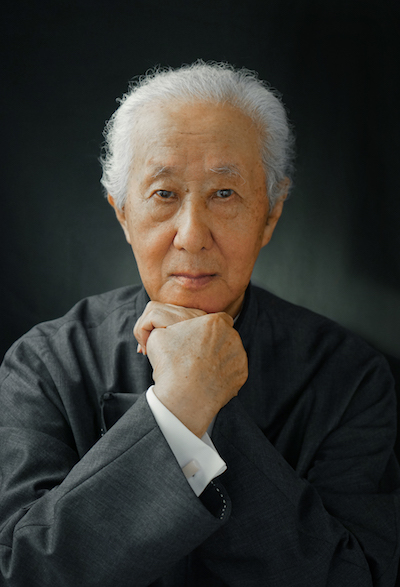 Arata Isozaki, distinguished Japanese architect, city planner and theorist, has been selected as the 2019 Laureate of the Pritzker Architecture Prize, an award that is known internationally as architecture's highest honour.
The 2019 Jury Citation states, in part, "Possessing a profound knowledge of architectural history and theory, and embracing the avant-garde, he never merely replicated the status quo, but his search for meaningful architecture was reflected in his buildings that to this day, defy stylistic categorizations, are constantly evolving, and always fresh in their approach."
"Isozaki was one of the first Japanese architects to build outside of Japan during a time when western civilisations traditionally influenced the East, making his architecture—which was distinctively influenced by his global citizenry—truly international," commented Tom Pritzker, Chairman of Hyatt Foundation. "In a global world, architecture needs that communication."
"Isozaki is a pioneer in understanding that the need for architecture is both global and local—that those two forces are part of a single challenge," says Justice Stephen Breyer, Jury Chair. "For many years, he has been trying to make certain that areas of the world that have long traditions in architecture are not limited to that tradition, but help spread those traditions while simultaneously learning from the rest of the world."
The Jury also noted the Laureate's spirit of generosity, as he has, and continues, to promote architects at the onsets of their careers who have since gone on to become distinguished figures within the discipline.
Isozaki's work has thus far surpassed six decades and over one hundred built works throughout Asia, Europe, North America, the Middle East and Australia. Other prominent works include the Kitakyushu City Museum of Art (1972-1974 Fukuoka, Japan), Tsukuba Center Building, (1979-1983 Ibaraki, Japan), Art Tower Mito (1986-1990 Ibaraki, Japan), Nara Centennial Hall (1992-1998 Nara, Japan), Pala Alpitour (2002-2006 Torino, Italy), Himalayas Center (2003-2013 Shanghai, China), Allianz Tower (2003-2014 Milan, Italy), Qatar National Convention Center (2004-2011 Doha, Qatar), and Shanghai Symphony Hall (2008-2014 Shanghai, China).
Isozaki is the 46th Laureate of the Pritzker Prize, and the eighth to hail from Japan. The 2019 Pritzker Prize ceremony will take place in France this May, accompanied by a public lecture in Paris.