Announcing the jurors of FuturArc Prize 2022!

The members of the FuturArc Prize (FAP) 2022: Reinterpretation jury panel are well-known not only for their respective expertise, but also for their advocacy of creating a better future for all: from driving climate change initiatives and digital-led designs to community engagement and collaborations with private/public agencies.
---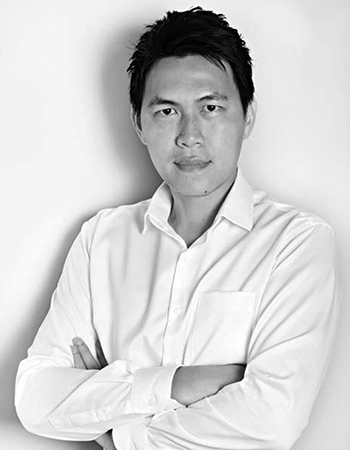 Anton Siura is an accredited Landscape Architect and Founder of SIURA Studio. He has nearly 15 years of experience in handling urban design and landscape architecture projects across Southeast Asia, working with diverse Singapore and Indonesia clients such as HDB, NParks, PUB, URA, Jakarta Government and global developers with expertise in combining aesthetic design with ecological landscape, blue-green infrastructure, and climate resiliency.
His recent accomplishments include winning the first prize of the Ragunan Zoo Revitalization competition in 2019 and leading the design team for Tebet Eco Garden, a pilot public park revitalization project. Besides practicing, Anton teaches at NAFA Landscape and Architecture Design Studio and has lectured at universities, private and public institutions.


---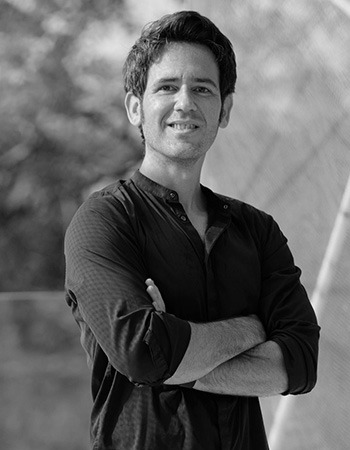 Carlos Bañón is the architect behind the award-winning AirMesh Pavilion, which has also been awarded the Singapore President*s Design Award 2020. The hybrid 3D printing technology behind it automates the design and fabrication process, and removes the constraints of conventional 3D printing techniques.
Specialising in digital design and advanced manufacturing methods within the built environment, Bañón is Director and Co-founder of AirLab Singapore, Principal and Co-founder of Subarquitectura Architects, and Assistant Professor of Architecture and Sustainable Design at the Singapore University of Technology and Design (SUTD). He also previously held visiting professorships at various international institutions. His works have been recognised both locally and internationally, such as by the London Design Museum, Mies van der Rohe Prize Nomination, German Design Award and Singapore Good Design Awards.


---

Daniel Lim leads the placemaking practice in Think City—a consultancy and project delivery partner, working in four key areas: placemaking, resilience (environmental and social), analytics and conservation—and has spent a decade pioneering projects to activate spaces through placemaking in Penang, Johor Bahru and Kuala Lumpur.
Aside from placemaking, he advocates social inclusion and community participation in culture-based urban regeneration efforts. Collaborating with local stakeholders, he is currently working on several demonstration projects aimed at innovating urban solutions and highlighting the potential of public space usage.


---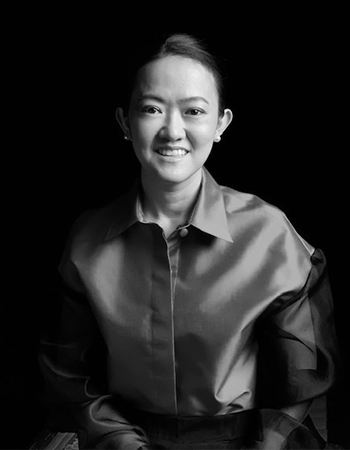 Kotchakorn Voraakhom is a landscape architect from Thailand. Her focus is on building productive Green public spaces that tackle climate change in dense, urban areas and climate-vulnerable communities, such as Chao Phraya Sky Park, Thammasat Green Roof and Chulalongkorn University Centennary Park.
She received her Master's in landscape architecture from the Harvard Graduate School of Design. She is CEO and Founder of Landprocess and Porous City Network, as well as the Chairwoman of Climate Change Working Group of the International Federation of Landscape Architects, World. Kotchakorn is a TED Fellow; Echoing Green Climate Fellow; Atlantic Fellow; has been named one of BBC's 100 Women 2020 and the Green 30 for 2020 by Bloomberg; received an award from the United Nations as one of the winners of the 2020 UN Global Climate Action Awards, Women for Results; and featured in TIME's 100 Next in 2019, a list that spotlights 100 rising stars who are shaping the future of the world.


---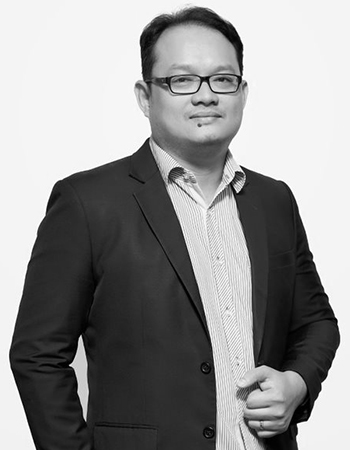 Quang Vũ Linh is a sustainable design architect, researcher and educator who has gained empirical knowledge and practical experience through education background in Australia, where Green practices and Green Star rating tools are well-known; and BIM technology at University College of Northern Denmark.
Quang is the Board Directors of Vietnam Green Building Council, Advisory Board for EDGE (IFC, World Bank) Green building certification, Vice President of HCMC Green Architecture Club, Committee member of IBPSA International Building Performance Simulation Association Vietnam, and currently holds the Managing Director at ARDOR Green. He was awarded the Young Architect of the Year 2014 by Vietnam Urban Planning and Development Association; as well as conferred Top 10 Architects Awards by BCI Asia thrice in 2009, 2015 and 2021.


---