SGBC's new office encapsulates the collaborative nature of the Singapore Green building industry
03 February 2020 — The Singapore Green Building Council (SGBC) officially opened today its new base of operations at the BCA Braddell Campus (formerly known as the BCA Academy), signalling the Council's leading role in the transformation of the Singapore building and construction industry.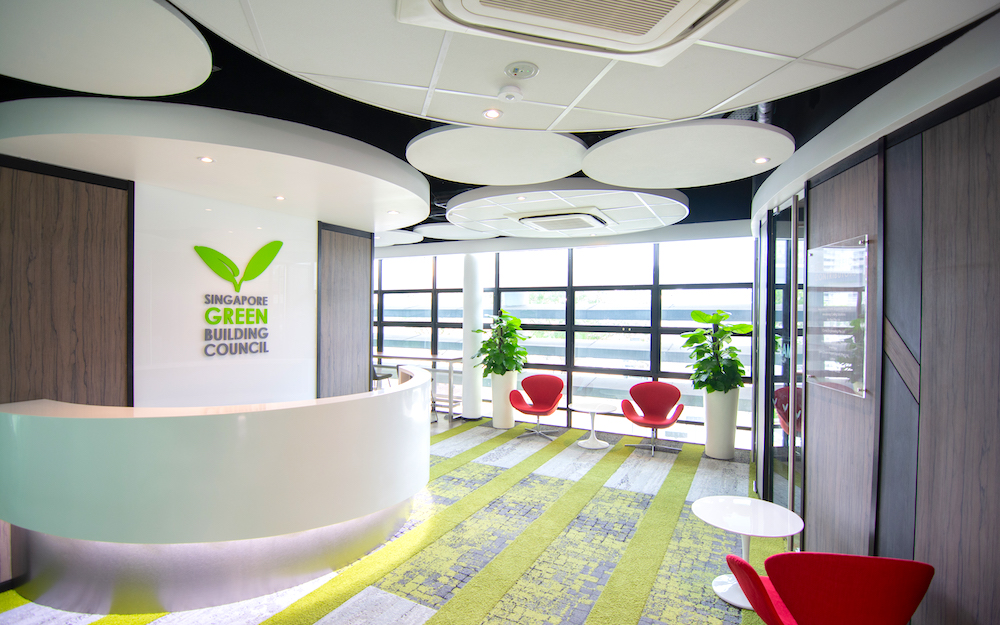 SGBC began life in 2009 with only a handful of full-time Secretariat staff seconded from the Building and Construction Authority (BCA). As industry support for the organisation grew, the Secretariat expanded along with larger office premises correspondingly required for the Council to effectively discharge its duties. From a mandate to certify Green building products during its inception to now covering the entire Green building ecosystem including managing Singapore's pool of Green Mark Accredited Professionals and the co-assessment of Green Mark building projects, SGBC has come full circle a decade on.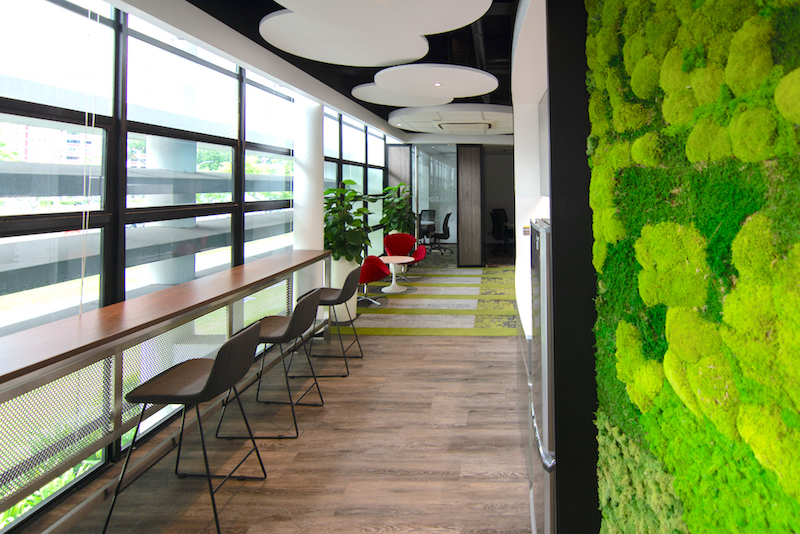 Designed and renovated with an emphasis on sustainability and wellbeing, the SGBC Office is inspired by nature to create a park-like ambience and an open and collaborative base from which SGBC's programmes and initiatives will be driven. The SGBC Office exemplifies sustainable office interior design principles with an emphasis on health, wellbeing and productivity. The office was designed to provide a variety of space types for activity-based working, while fittings and furnishes were specially selected to ensure low emissions of volatile organic compounds (VOCs). The office also maximises use of daylight through an effective shading strategy and usage of light shelves, reducing the need for artificial lighting. The office also addresses all seven features of a green and healthy workplace put forth by the World Green Building Council's Better Places for People project.
"SGBC's role in the industry and built environment ecosystem has greatly expanded in the past 10 years, but we would never have come this far without the support of our Members, partners and the industry," said Dr. Ho Nyok Yong, President of SGBC. "The new SGBC Office is a testament to SGBC's collaborative nature, working with like-minded organisations to create a healthy and sustainable space that showcases exemplary Green building design. I hope that this new office will inspire the industry to create their own green and healthy places and spaces," said Hugh Lim, Chief Executive Officer of the Building and Construction Authority.
"Since the setup of SGBC in 2009, BCA has partnered SGBC on various policy initiatives to drive the Green building movement and build Green building capabilities in Singapore's Built Environment sector. Our firms have also contributed to the Greening of buildings internationally. With growing infrastructure needs, the development of Green buildings is a key strategy to mitigate climate change and has proven to offer positive Net Present Value when seen from the building lifecycle cost perspective. We look forward to greater partnership with SGBC in pushing the boundaries in our Green building journey, as our vital contribution to mitigating climate change."
For more information, please visit www.sgbc.sg.