Mar - Apr 2016
Waste Management Asia 2016
March 6, 2016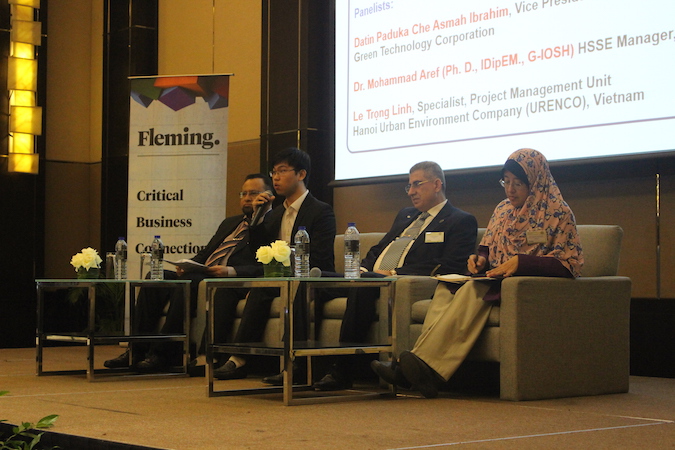 The Asian Development Bank revealed astounding facts about waste management in Asia. With over 50 percent of the world's population predicted to be living in the Asia-Pacific region by 2050, only about 10 percent of solid waste ends up in properly engineered and managed landfill sites. Moreover, most Asian towns and cities use open dumps. Such numbers hint at the inadequacy of existing waste management practices in many Asian countries.
Covering important issues like segregation, government policies and 5Rs of waste management for municipal and industrial waste, the Waste Management Asia 2016 conference took place on 27 and 28 January 2016 at the InterContinental Hotel, Kuala Lumpur, Malaysia.
Conference producer Reema Punia shared on the first day, "This will be a brilliant platform for waste management stakeholders in Asia, where experts will share their experiences through individual presentations and participants will get acquainted with best practices to adopt. We have the government sector represented from Malaysia, Vietnam, Bahrain and the Philippines, and over five industries covered at the event."
The conference welcomed over 100 participants across the Southeast Asian region and was supported by 18 partners, including lead sponsor ECONORD Ltd., the Ministry of Natural Resources and Environment (NRE), Malaysia, GreenTech Malaysia, Malaysia Green Building Confederation (MGBC) and the
Singapore Environment Council (SEC).
A total of 22 professionals, including both industry and government representatives, shared their expertise at the conference. Some of the notable speakers were: YBhg. Datuk Ab. Rahim Bin Md. Noor, former CEO, SWCorp, Ministry of Housing and Local Government, Malaysia; Dr Mohd Pauze Bin Mohamad Taha, deputy chief executive officer (technical), SWCorp, Ministry of Urban Well-being, Housing and Local Government, Malaysia; Dr Chong Su Lin, CEO, Prince Court Medical Centre, Malaysia; Cecelia Lakai, technical professional principal (environmental management), PETRONAS, Malaysia; Mohd Zain bin Hassan, CEO, Alam Flora Sdn Bhd, Malaysia; and Edwin Seah, executive director, Singapore Environment Council. One of the key features of the event was the vast coverage of waste management issues across different industries and countries. The conference had four case studies from Malaysia and one each from Singapore, Iceland, Vietnam, Philippines and Thailand. Industries covered included the oil and gas sector, hospitality, health care, construction, energy and manufacturing.
Previously Published Happening