Nov - Dec 2018
Towards Net Zero Energy Buildings
December 28, 2018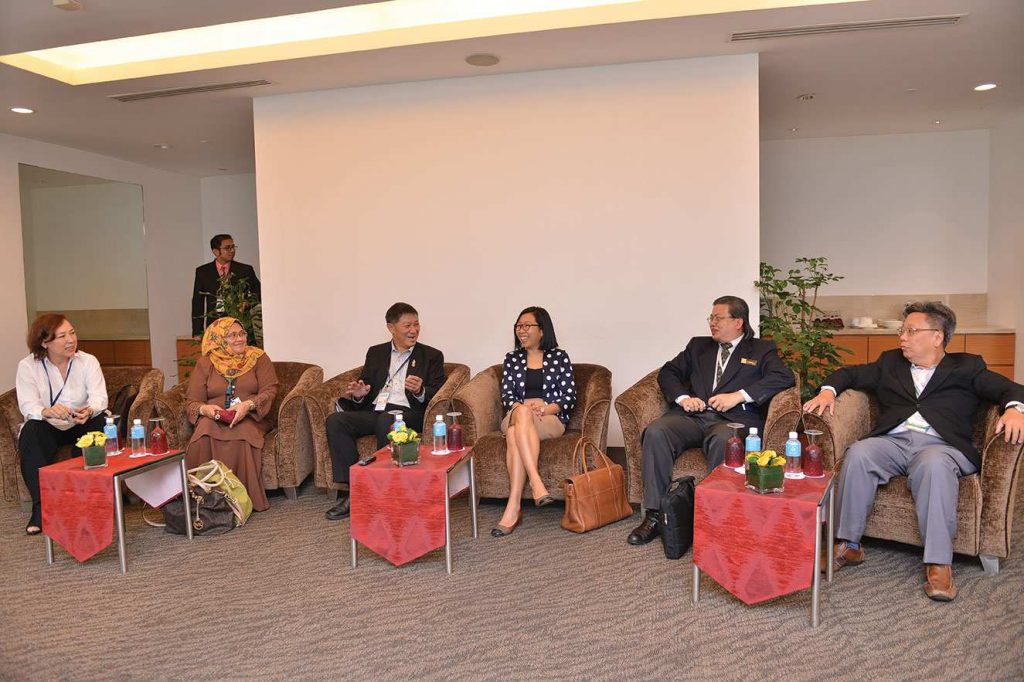 Supported by the World Green Building Council, the Towards Net Zero Energy Buildings conference took place on 18 October 2018 at the Kuala Lumpur Convention Centre, Malaysia, in conjunction with the International Urban Sustainability & Green Building Conference (IUSGBC) 2018 and the International Greentech and Eco Products Exhibition & Conference (IGEM). It was jointly organised by Malaysia Green Building Confederation (MalaysiaGBC) and Construction Research Institute of Malaysia (CREAM), where it offered a platform to promote net zero energy buildings with a focus on tropical climate countries.
Tropical climate countries like Central Asia (including India), Latin America, Central Africa and South East Asia are the emerging economies of the world. With infrastructures and buildings being built at a faster rate in these countries, these rapidly growing economies demand a high consumption of resources, resulting in the need and urgency for net zero development on energy, water and waste management.
International and local expert speakers at IUSGBC 2018 delivered topics on actual projects and achievements made in tropical climates that can help in shaping the change that is needed to drive professional and government policy towards net zero, specifically for the building sector.
• Welcome Speech by Chan Seong Aun, president, MalaysiaGBC
• Paving Towards a Sustainable Environment Through Public and Private Collaboration by Datuk Ir. Elias Ismail, CIDB Malaysia
• Zero Energy Building Development in Malaysia by Steve Anthony Lojuntin, SEDA Malaysia
• Quantifying Carbon Emission and Reduction of a Building Projects by Pn. Aminah Abd Rahman, MAMPAN, CREAM
• Advancing Net Zero: Galvanising Global Action by Joelle Chen, World Green Building Council
• Malaysia Green Technology Master Plan: Building Sector, What's in it? by Datuk Badriyah Hj. Abd. Malek, MESTECC
MalaysiaGBC is dedicated to support the World Green Building Council's initiative to have a market transformation towards 100 per cent net zero carbon building by 2050. In its effort to reduce Malaysia's carbon footprint, MalaysiaGBC launched the Cooler Buildings campaign this year, which is a concentrated multi-pronged approach to reduce the cooling load in Malaysian buildings, thereby consuming less electricity.
The ninth edition of IGEM (17 to 20 October 2018) was the first IGEM that took place after Malaysia's change in government under the newly restructured Ministry of Energy, Science, Technology, Environment & Climate Change (MESTECC). The agenda for a Green and sustainable Malaysia is constantly in the attention of country's policymakers and solution providers.
YB Yeo Bee Yin, minister of MESTECC, announced in her first town hall, "The new government will concentrate on renewable energy because we want to create affordable, sustainable, reliable, secured and long-term energy sources for our country. MESTECC is focused on developing the industry in both rural and urban Malaysia for a brighter and greener future."
With the theme Green Economy & Industry 4.0: Towards Sustainable Development Goals, IGEM 2018 explored the integration modes between Green economy solutions and its application to the current automation trend, which included the Internet of Things (IoT), cyber security, system integration and Big Data, etc., with the aim of achieving sustainable development goals for various global industries.
Previously Published Happening