2021
Sustainable development master plan for Ream City in Sihanoukville
February 23, 2021
February 2021 — Canopy Sands Development, a member of Prince Holding Group, approved a master plan for Ream City developed by Surbana Jurong Group, a global urban, infrastructure and managed services consultancy headquartered in Singapore.
The master plan specifies a land use plan for the 834-hectare project requiring total investments estimated at US$16 billion. It will be developed on reclaimed land conveniently located within a 10 minutes' drive from Sihanoukville International Airport.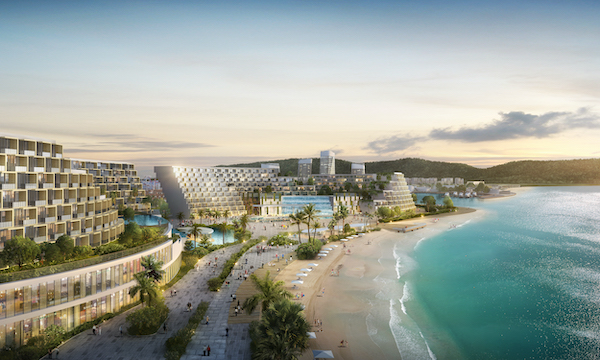 Photo courtesy of Surbana Jurong
Ream City will act as a catalyst for the growth prospects of the entire Sihanoukville region, Cambodia's third-largest city and home to the country's deep-water port. The project is set to transform the region by introducing a sustainable ecosystem of tourism, commercial and residential activity that has the potential to house up to 130,000 residents.
Upon completion, the master plan envisions the construction of family attractions; housing estates; themed shopping malls; business hubs; beach resorts and hotels; as well as yacht and marina clubs.
Surbana Jurong has been appointed to undertake the master planning, urban design and coastal engineering works for Ream City.
Yeo Choon Chong, CEO, ASEAN, Surbana Jurong, shared, "The proposal prioritises the integration of nature to enhance the built environment. A major part of the plan includes an extensive beachfront that stretches beyond 6 kilometres. The plan also includes infrastructure enhancements to the community to support civic and community facilities such as schools; parks and open spaces; sports complexes; polyclinics; and neighbourhood-level amenities."
Beyond tourism, Sihanoukville Province is also diversifying economically with a growing base of entertainment, manufacturing, logistics, electricity production and agriculture businesses. It is situated at the cross-roads of major infrastructure initiatives like the Belt and Road Initiative and the Greater Mekong Subregion Economic Corridors southern route. The airport is also undergoing expansion.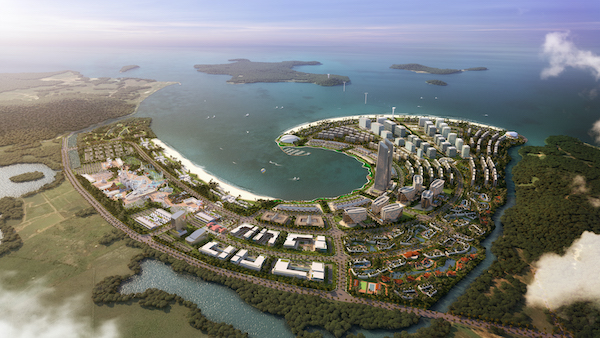 Photo courtesy of Surbana Jurong
---
Previously Published Happening