1st Quarter 2021
Strengthening access to sustainability: SGBC inks MoU with Singapore Polytechnic
April 20, 2021
Industry players and end-users can look forward to greater access to built environment sustainability, enabled through a new collaboration between the Singapore Green Building Council (SGBC) and SGBC Founding Member Singapore Polytechnic (SP).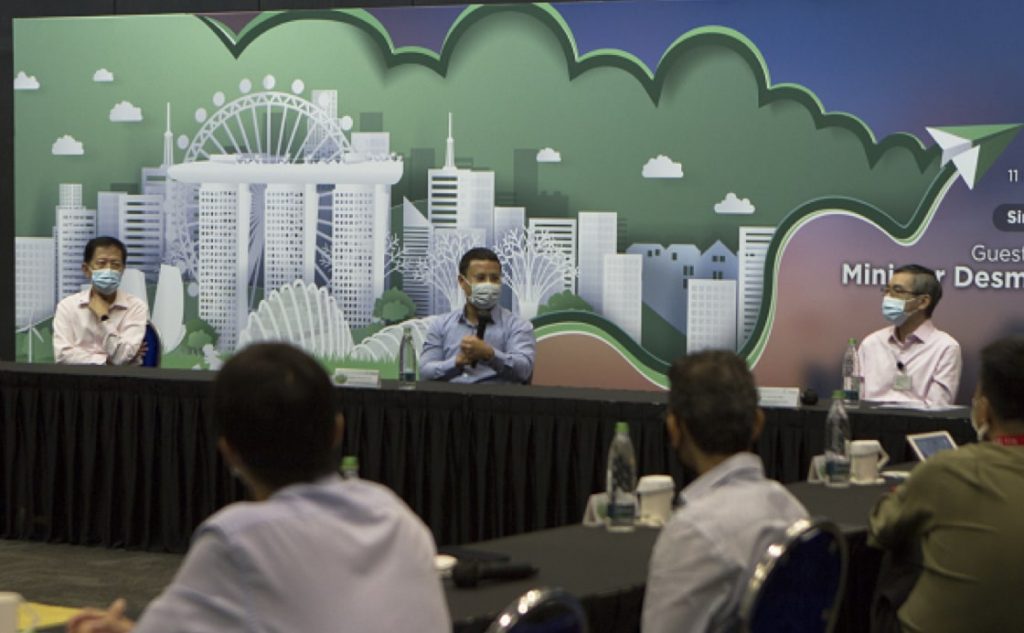 The partnership was cemented by a Memorandum of Understanding (MoU) signed on 11 December 2020 at Singapore Polytechnic and witnessed by Desmond Lee, Minister for National Development. Under the new MoU, both organisations will work together to enable exchange of technical resources and expertise to efficiently and proactively promote green products and practices to the industry through five (5) key initiatives:
Advancement of Greener and more sustainable built environment materials
Understanding the embodied carbon of materials
Co-organising of Green building related courses / seminars / conferences
Outreach to institutes of higher learning (IHLs)
Exploration of joint research opportunities in Green technology
"As we strive to emerge stronger from COVID-19, a key priority will be our efforts to build a more resilient and sustainable built environment. It is heartening to see industry organisations taking the lead to manage sectoral challenges," said Minister Lee, who is also Minister-in-charge of Social Services Integration. "The expertise brought to the table by both organisations — the research and development know-how of SP together with the industry connections of SGBC — will create a powerful ecosystem to enable stronger efforts in promoting sustainable practices to the rest of the built environment."
A key initiative of this collaboration is the advancement of Greener and more sustainable built environment materials and products. SP's expertise in the testing of built environment materials will help to enhance SGBC's industry-recognised Singapore Green Building Product (SGBP) certification scheme for green building products, which complements the national Green Mark certification scheme for green buildings.
The second main objective of the MOU is to support the industry in seeking a better understanding of the embodied carbon of construction materials. The built environment is responsible for 40 per cent of global carbon emissions, with embodied carbon emissions being especially critical.
The other initiatives under the MOU revolve around outreach to the industry and students of Singapore's institutes of higher learning, along with exploration of potential joint research projects in deep-expertise areas of Green building such as renewable energy, tri-gen technology, urban regenerative technologies as well as low-carbon/net-zero carbon solutions.
Previously Published Happening