1st Quarter 2021
Singapore Green Plan 2030
April 20, 2021
The Government unveiled the Singapore Green Plan 2030 today. The five ministries backing the plan are the Ministries of Education, National Development, Sustainability and the Environment, Trade and Industry, as well as Transport.

The Green Plan charts ambitious and concrete targets over the next 10 years, strengthening Singapore's commitments under the UN's 2030 Sustainable Development Agenda and Paris Agreement. It seeks to position Singapore to achieve her long-term net-zero emissions aspiration as soon as viable.
"The comprehensive plan will strengthen Singapore's economic, climate and resource resilience, improve the living environment of Singaporeans, and bring new business and job opportunities," said the ministries in a joint statement.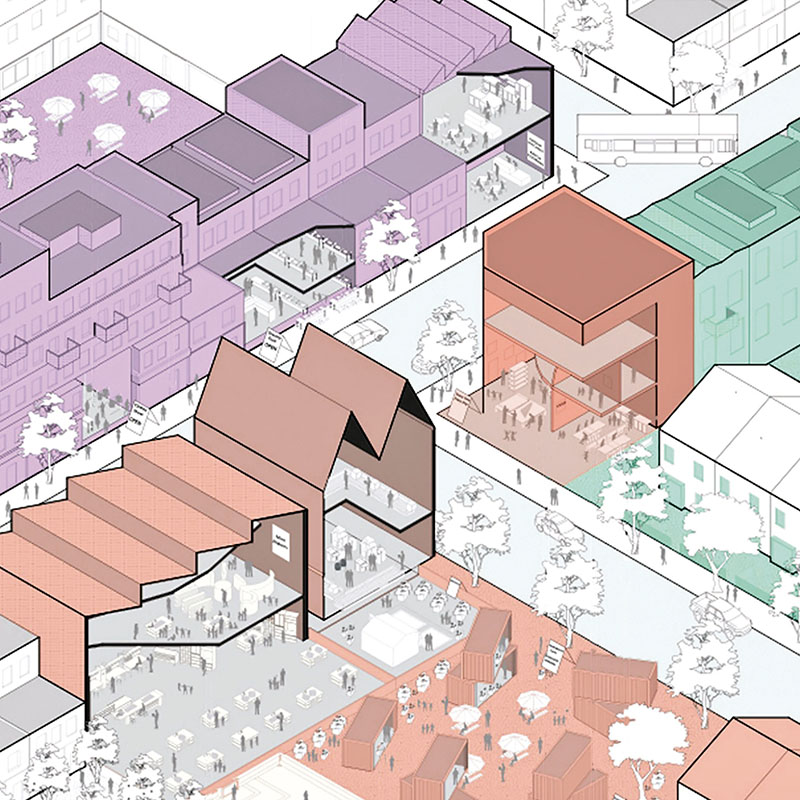 Also Read: Cities and a Circular Economy After the Virus (FuturArc Q3 2020) by Ken Webster,
Director of the International Society for Circular Economy (IS4CE).
In a speech on 1 February 2021 by Grace Fu, Minister For Sustainability and the Environment, she spoke about the motion to accelerate and deepen efforts against climate change.
"Over the last few months, the Government has been making preparations to launch a whole-of-nation movement to advance the sustainability agenda in Singapore. Under the Green Plan, agencies will set ambitious and concrete targets on a sectoral basis, building on what we have achieved," Minister Fu shared.
"Through this process, we hope to catalyse bold, balanced and collective action," she commented.
The aim is to get the whole nation together as it seeks to transition into a more sustainable future — in line with global momentum for countries to "build back better" as they recover from the economic fallout of COVID-19.
Five pillars
There are altogether five pillars in the plan:
City in Nature
Sustainable Living
Energy Reset
Green Economy
Resilient Future
Key targets
Plant 1 million more trees.
Increase solar deployment to 1.5 giga-watt peak (GWp) by 2025, and at least 2 GWp by 2030.
Expand cycling network to 1,320km by 2030.
Increase rail network to 360km by early 2030s.
All newly registered cars to be cleaner-energy models from 2030.
Reduce waste sent to our landfill per capita per day by 20% by 2026, with the goal of reaching 30% by 2030.
Increase share of trips taken on mass public transport to 75% by 2030.
At least 20% of schools to be carbon neutral by 2030.
Promote sustainable fuels for international trade and travel.
Phase out refrigeration and air-conditioning equipment that use high global warming potential (GWP) refrigerants from 4th quarter 2022.
Use 15% less energy in HDB towns by 2030.
Green 80% of all buildings over the next decade.
Produce 30% of our nutritional needs by 2030 locally (30-by-30 target).
Introduce an Enterprise Sustainability Programme, to help enterprises, especially SMEs, embrace sustainability and develop capabilities in this area.
Create new and diverse job opportunities in sectors such as green finance, sustainability consultancy, verification, credits trading and risk management.
Be a leading centre for Green Finance in Asia and globally, by building up the financial sector's resilience to environmental risks, developing green financial solutions, build knowledge and capabilities, and leveraging innovation and technology.
Promote homegrown innovation under the Research and Innovation & Enterprise Plan 2025, and attract companies to anchor their R&D activities in Singapore to develop new sustainability solutions.
The Government will release more details on the Green Plan at the upcoming Budget 2021, and Committee of Supply Debate in Parliament.
---
For more details, please click here.
Previously Published Happening