Jan - Feb 2018
International Greentech & Eco Products Exhibition & Conference Malaysia 2017
February 28, 2018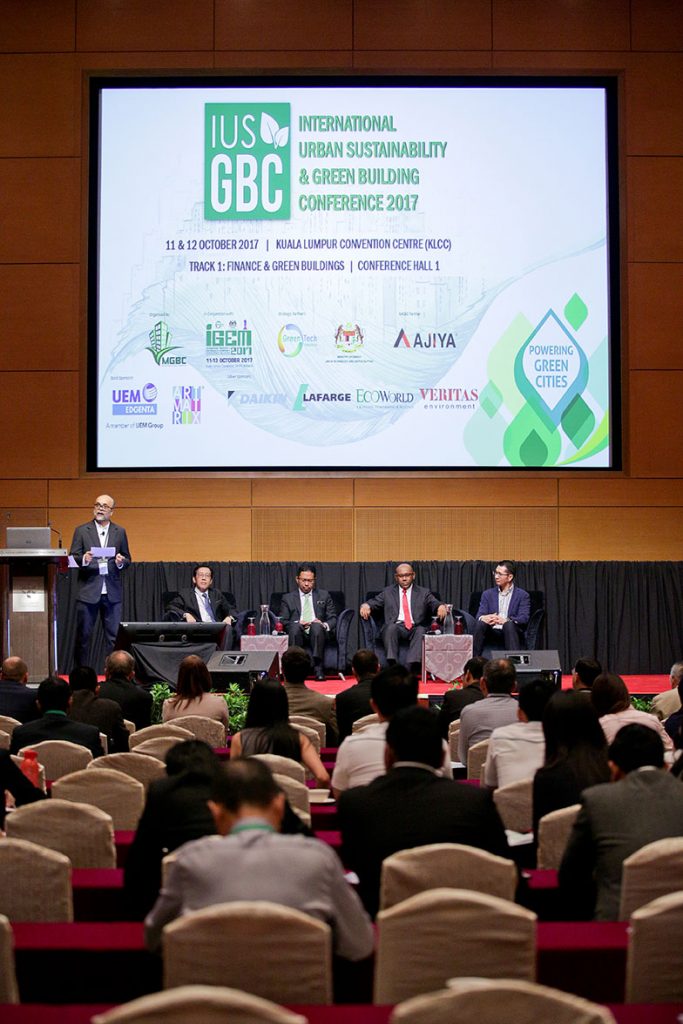 The International Urban Sustainability & Green Building (IUSGBC) Conference 2017, organised by Malaysia Green Building Confederation (MGBC) in conjunction with the International Greentech & Eco Products Exhibition & Conference Malaysia (IGEM), addressed the importance of Green building in mitigating global warming and improving health worldwide. The exhibition gathered 320 participating companies and 34,868 trade visitors.
IUSGBC IGEM, supported by World Green Building Council (WGBC) and the Ministry of Energy, Green Technology and Water (KeTTHA), brought together international and local Green building experts to share their knowledge in reducing Green building capital and running cost, increasing Green building value to the market and achieving a high return of investment (ROI). The technologies and expertise to drive buildings to near net zero carbon emission are available today, and many countries have set a road map for net zero buildings by 2030. With the built environment contributing to 30 per cent of the world's carbon emission, net zero buildings will be a major contribution to limiting carbon emissions on the planet.
Expensive Green buildings are the epitome of poor understanding and knowledge in Green building technologies, where Green is often an afterthought instead of part of the core design philosophy. While Green buildings cost more a decade ago, the global market has since reached a saturation point where many Green products have become the norm in building construction, hence reducing costs.
Previously Published Happening