May - Jun 2018
International Furniture Fair Singapore 2018
June 28, 2018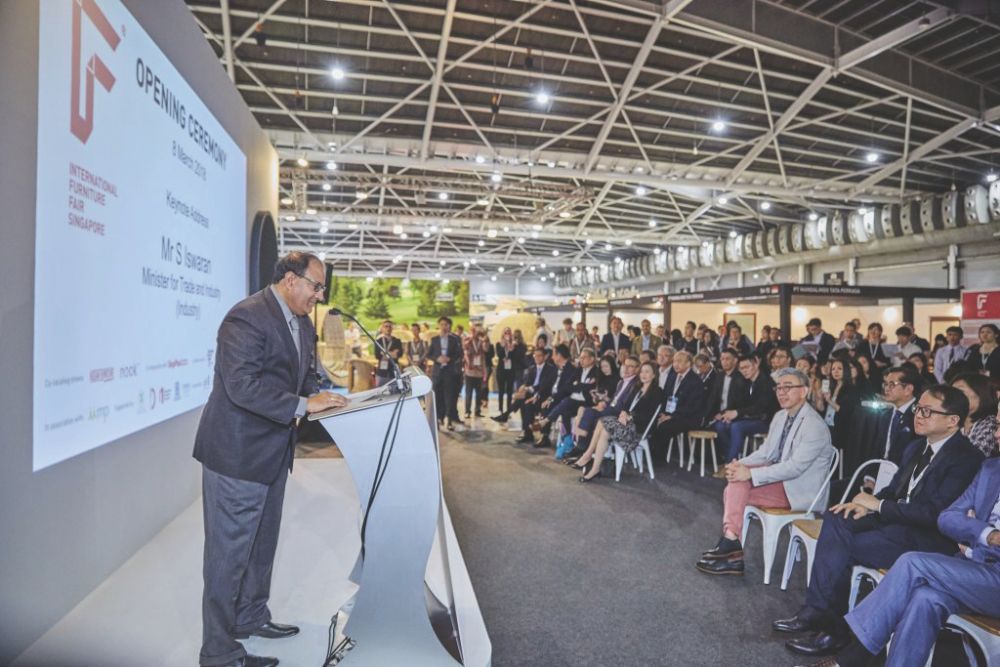 The International Furniture Fair Singapore 2018 (IFFS 2018) concluded yet another successful edition from 8 to 11 March at the Singapore EXPO. Along with co-locating 35th ASEAN Furniture Show (AFS) and NOOK Asia 2018, the fair attracted over 19,196 trade professionals from 89 countries representing the furniture, furnishing and interior design industries.
Since its inaugural edition in 1981, IFFS has served the furniture industry as a choice sourcing platform in Asia. This year, the fair featured a comprehensive portfolio of 374 exhibiting companies from 26 countries, which put up an inspirational showcase of design-rich and innovative pieces. The Singapore government recognised IFFS' continuing efforts at pushing Asian and international furniture trade.
Speaking at the IFFS 2018 opening ceremony, guest of honour S. Iswaran, Minister for Trade and Industry (Industry), said, "With Singapore's thriving innovation ecosystem, growing design scene, and strong linkages to the region, I am confident that the Singapore Furniture Industries Council will continue its good work to support the development of the furniture industry."
Quality exchanges
Industry professionals were able to establish quality connections and participated in conversations with international parties during the four-day event. International exhibitors, importers, distributors and buyers from the ASEAN regions, Europe, America and Australia had the opportunity to interact with one another.
Design-focused features
The fair's focus on design was demonstrated through its feature areas, displays and 15 country pavilions. Visitors were treated to content-rich features in a variety of engaging showcases. The Design STARS Showcase, which highlighted works from 10 global design talents, drew in the crowds. In addition, design experts, architects and creators convened at nine complimentary Design x Business Seminars to discuss and share their experiences in the furniture industry.
Relocation of IFFS 2019
Set to take place from 9–12 March 2019, IFFS 2019 will be relocated to the Sands Expo and Convention Centre in Marina Bay Sands.
For more information, please visit www.IFFS.com.sg.
Previously Published Happening