Jan - Feb 2018
GreenUrbanScape Asia 2017
February 28, 2018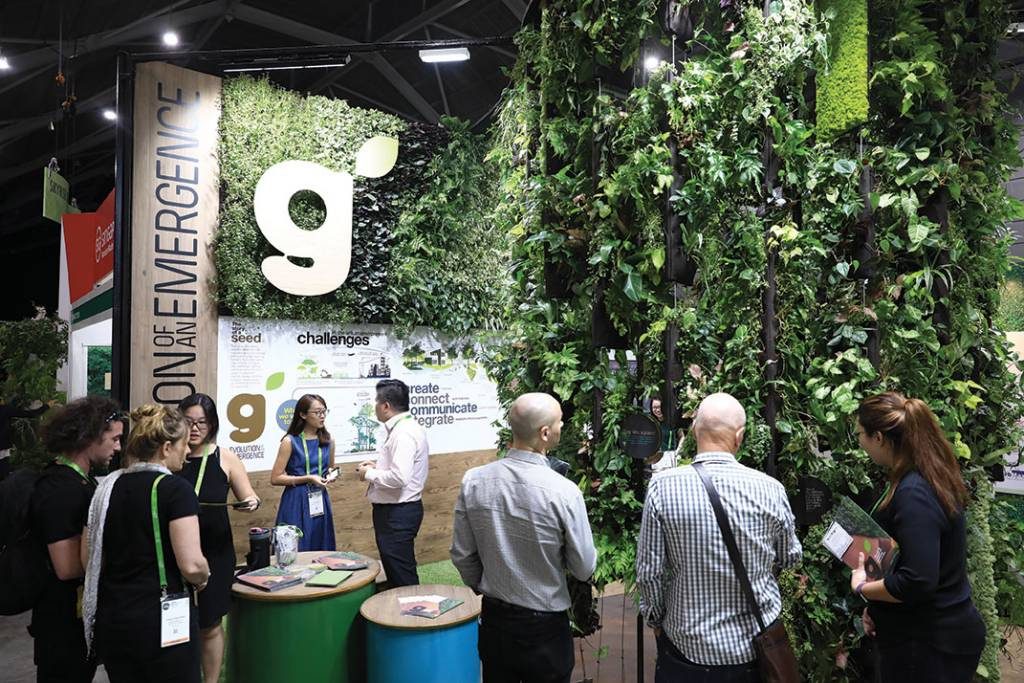 GreenUrbanScape Asia, the region's only platform unifying both greenery and landscape design communities, returned for its third edition at the Singapore EXPO and MAX Atria from 9 to 11 November 2017. Themed Symbiosis: Intense Nature Within Cities, this year's event was officiated by Desmond Lee, Minister for Social and Family Development, and Second Minister for National Development.
The show featured both trade exhibition and consumer components, as well as the fourth edition of the International Skyrise Greenery Conference, on a common platform to facilitate the exchange of ideas and innovation at both trade and consumer level. Jointly organised by the Landscape Industry Association of Singapore (LIAS), the National Parks Board (NParks), the Singapore Institute of Landscape Architects and SingEx Exhibitions, the three-day event attracted trade professionals and buyers from over 30 countries. Leading players in the landscape and urban design; equipment; materials and components; as well as urban solutions and technology participated in the exhibition.
Opening address
In Minister Lee's opening address, he underlined the importance of GreenUrbanScape Asia as a platform for industry leaders to share the latest greenery projects, urban design methods, as well as cutting-edge solutions and technology. He also emphasised the significance of the collective effort between the government and industry partners to enhance our City in a Garden. This effort has resulted in Singapore reaching a milestone of 100 hectares of rooftop greenery. In addition, he announced the expansion of the Urban Redevelopment Authority's Landscaping for Urban Spaces and High-rises (LUSH) programme, which will be expanded to focus on not only the quantity of greenery, but also the quality and how it can contribute to sustainability and Singapore's urban ecology.
Minister Lee also highlighted a first-of-its-kind study by researchers from NParks and National University of Singapore (NUS) that has found a substantial amount of biodiversity in Singapore's rooftop gardens. The team recorded 53 bird species and 57 butterfly species across 30 sites, and these numbers represent 13 and 18 per cent of the bird and butterfly populations respectively. The study showed how rooftop gardens, with suitable planning, design and management, can host a diverse range of wildlife. Alongside with this study, the Centre for Greenery and Ecology (CUGE) has released a set of guidelines that will help developers enhance biodiversity on rooftop gardens.
At the opening ceremony, 14 developments were recognised for their efforts to integrate sky gardens and vertical greenery in their projects through the Skyrise Greenery Awards (SGA). Minister Lee also recognised 14 developments under the Landscape Excellence Assessment Framework (LEAF) scheme, which acknowledges developments for their contributions and commitment to the nation's greening efforts in urban developments.
Previously Published Happening