FuturArc Prize 3rd Place student winner awarded at BCIAA Malaysia
December 6, 2021
MALAYSIA – 3 December 2021: The 3rd place winner in the Student category of FuturArc Prize (FAP)'s 2020 cycle received their cash prize and trophy at the BCI Asia Awards (BCIAA) 2020/2021 event last Friday. The team, consisting of Sharon Cho Hui Yi, Chai Yi Yang, Ng Yi Ming and Abee Wong Sen Gee, was awarded for their proposal titled Wet Line.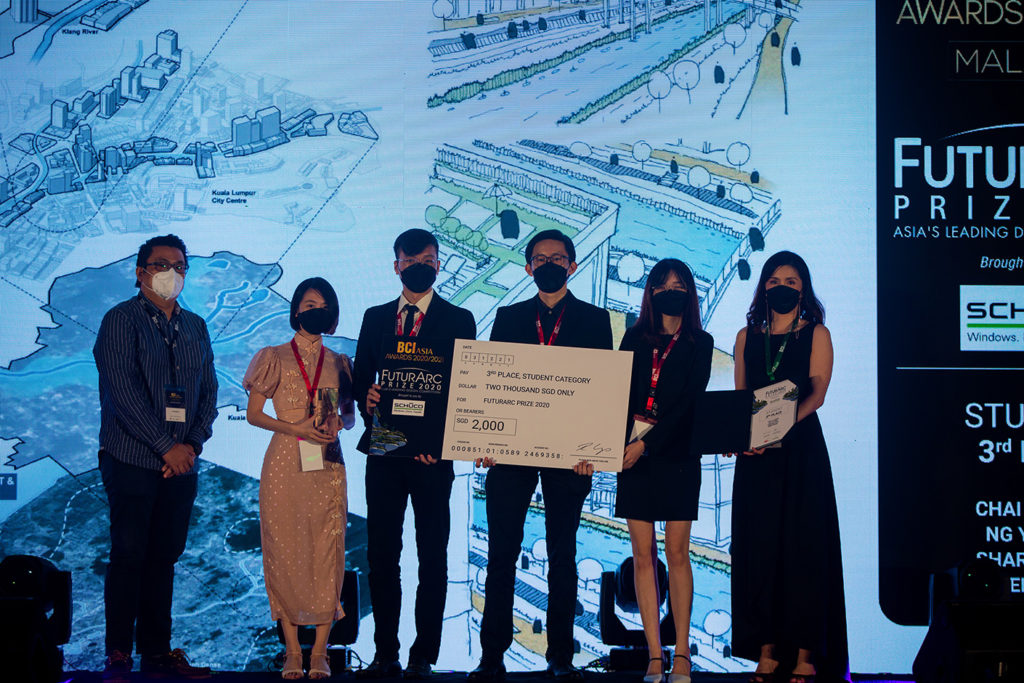 The proposal serves as an alternative to the River of Life project that was launched to beautify the Klang river. Instead of transforming it to become a profitable or popular place for tourism, the team placed focus on the history of the river as a natural entity within the Kuala Lumpur city centre. The aquatic revival was commended by the jurors for being applicable for different scenarios and scales.
The next cycle, FuturArc Prize 2022, is currently open for students with the theme of Reinterpretation.
Click here to submit your ideas about reusing existing buildings that are sitting empty into a sustainable public property that gives back to the community!
Get the FuturArc App and follow us on Instagram and Facebook for updates.
Previously Published Happening