Nov - Dec 2016
FuturArc is one of the best in Singapore's publishing industry
November 6, 2016

The Media Publishers Association Singapore (MPAS) Awards 2016—Singapore's only independent media award that gives recognition to the publishing industry—was held at The Fullerton Hotel Singapore on 26 September 2016, with an attendance of over 230 guests.
Guest-of-honour Chee Hong Tat, minister of State, Ministry of Communications and Information and Ministry of Health, graced the awards
dinner, where winners of the 28 categories were announced. There were over 200 submissions that were nominated for the 37 categories under the Personality and Product Awards; Digital and Brand Awards; and Digital, Brand and Special Awards.
FuturArc is happy and honoured to win in two categories: Trade Media of the Year and Front Cover of the Year (Trade). We would like to share this with our readers, and will continue to strive for excellence and bring to our readers the best content and quality as the voice of Green architecture in Asia-Pacific.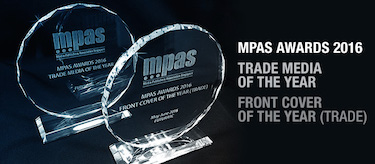 Olivier Burlot, president of MPAS; gave the introductory and closing remarks during the dinner. Ho Sum Kwong, founding president of MPAS and Cavalier Giovanni Viterale, general manager of The Fullerton Hotel Singapore, also shared their congratulatory remarks to the winners.
The panel of jurors for the 2016 edition were: Shirlene Noordin, founder and co-director, Phish Communications; Gilles Demptos, director, Asia, World Association of Newspapers and News Publishers (WAN-IFRA); Honey Lee, managing director, HEAT Pte Ltd; Irene Ho, chief distribution officer, finexis advisory Pte Ltd; Joseph Barratt, founder and CEO, Mutant Communications; and Marina Mathews, founder and managing director, Chrysler Communications.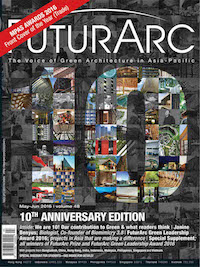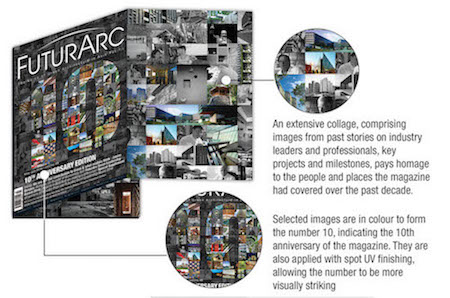 To read other reports, get a copy of the Nov-Dec 2016 edition at our online shop or at newsstands/major bookstores; or subscribe to FuturArc.
Previously Published Happening