3rd Quarter 2021
FuturArc Exchange and Exhibitions (FEX) | 3Q 2021
September 17, 2021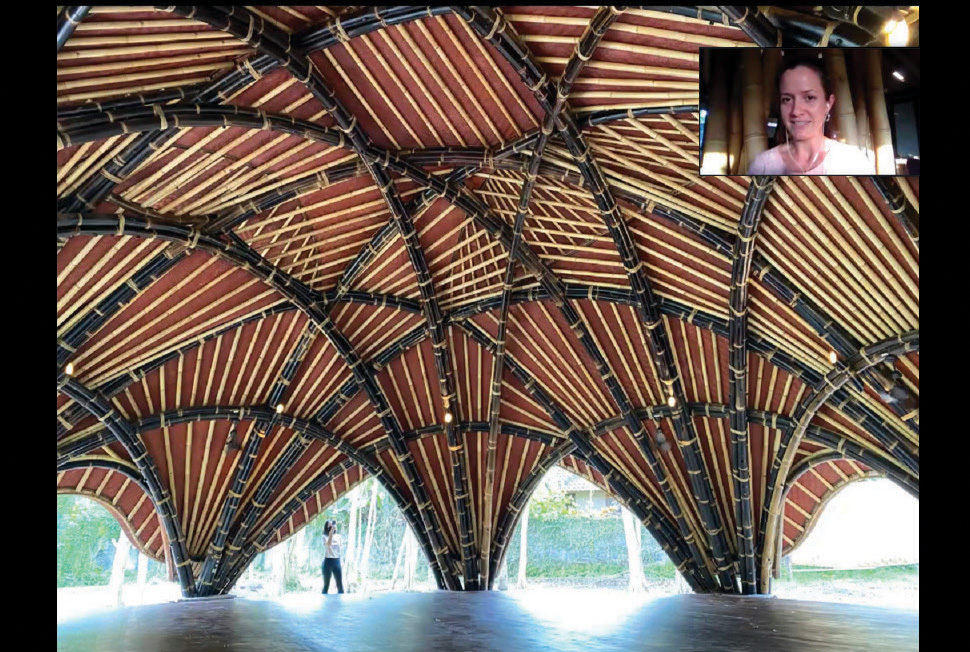 As we continue to observe gathering restrictions during the pandemic in Indonesia by holding online FEX events, it has also become easier than ever for speakers from different regions to connect with a broader scope of professionals. Here are snapshots of project highlights from architects around the country, with technology reviews presented by Hunter Douglas; Indolok Bakti Utama; Granito; Mulia Ceramics; and NS Bluescope. All FEX sessions were graciously supported by the various chapters of the Indonesian Institute of Architects (IAI).
Date 20 August 2021
In this session for Semarang, Central Java, Akbar Hantar Rochamadhon from Studio Akbar Hantar showcased his firm's projects, such as schools with ornately-shaped floor plans in Central Java along with house projects from East Java to Jakarta.
Date 6 August 2021
For this Surabaya session, the audience was treated to a presentation by the Bali-based firm IBUKU, known for their bamboo creations. Elora Hardy, the firm's creative director, presented a recently completed project named Alchemy Yoga Studio, an open-air dome crafted out of black and yellow bamboo, covered with copper shingles. The next project was presented by Defit Wijaya, the acting head of architecture, who explained the process behind a multipurpose sports and assembly hall called The Arch. This project, with its distinctive parabolic arched roof, was a collaborative effort between IBUKU for the design; Jörg Stamm for the concept; and Atelier One/Neil Thomas for the engineering. As bamboo is a highly sustainable construction material and can be found abundantly in Indonesia, these kinds of innovative efforts for its design application could be inspirational for more firms to undertake.
Date 23 July 2021
Agung Rudianto from Deamaya Studio shared his firm's projects with an audience of architects and designers from Medan, North Sumatra. Among the projects presented were the Vocational School building of Universitas Diponegoro; Pak JONG House; Sekolah Alam ANNABA; Masjid Al Fatih at Al Azhar International School; and Griyaloka 02, a residential project.
Date 9 July 2021
Ricky Putra from Studio Asri presented his firm's projects to industry professionals from Bandung, West Java. He spoke about how his projects were designed to adapt to the pandemic, with examples such as Tanjung Uma Estate in Batam; Villa Pribadi Sukawati in Gianyar; Taman Pabaton in Bogor; and La Paranda in Waingapu, East Sumba.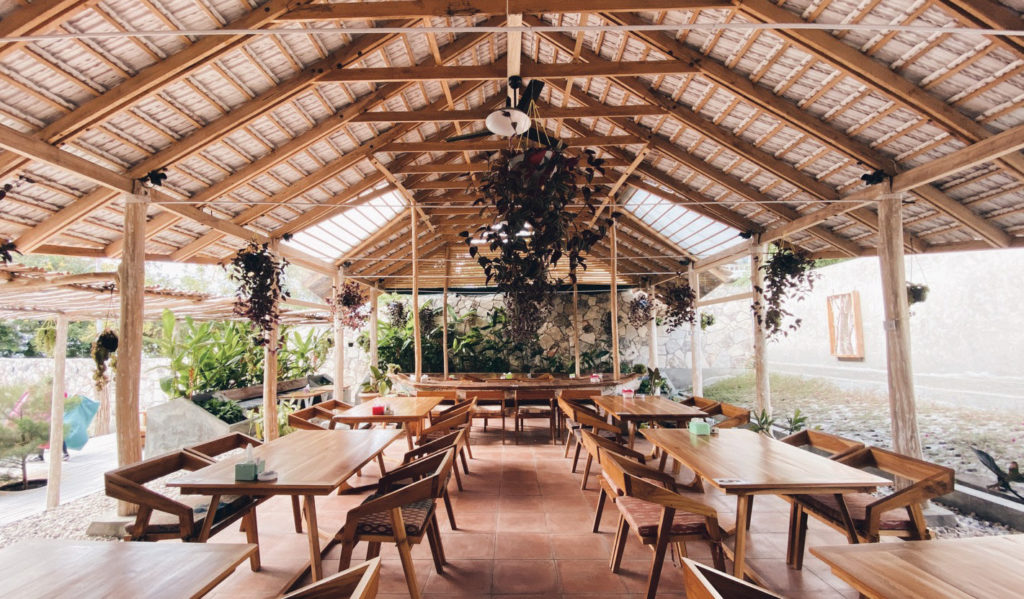 Date 25 June 2021
Architects and construction professionals from Balikpapan, East Kalimantan, gained insights from Ardie Prasetya (Ardie Prasetya Architects), who spoke about his firm's projects such as Magmag restaurant in Yogyakarta; AI House; YL House; and RTMT Boarding House.
Date 18 June 2021
In this session for Palembang, South Sumatera, Adityo Gayuh from CDS showcased his firm's projects, such as Cocoon Villa and Container Room.
Date 11 June 2021
Architects and designers from Yogyakarta gained insights from Bramasta Redy of RETDESIGN, who presented his firm's projects such as Pantai Niu in Bima; Ruma RB; Amahami Mosque; and the cottage-style hotel of Radika Paradise.
Date 28 May 2021
In this session for Makassar, South Sulawesi, Ananda Armin Ardiansyah from Ananda Ardiansyah Architect shared his firm's projects, such as NN House; CS House; RABBIDS Coffee & Breakfast; LA.KU; FP Resto; and South Sulawesi Creative Hub.
Date 21 May 2021
Raynaldo Theodore from Arti Studio spoke about his firm's projects to an audience of architects and designers from Denpasar, Bali. Among the projects presented were Leilo & Ms. Jackson, Public Hood Pejaten and VKR. Raynaldo shared his perspectives and cautioned fellow architects that Green projects with lots of vegetation are not automatically sustainable. Designers have to think about the larger scope of sustainability, including strategies such as adaptive reuse for already existing constructions and smaller footprints for newer constructions.
---
Read more Project highlights below: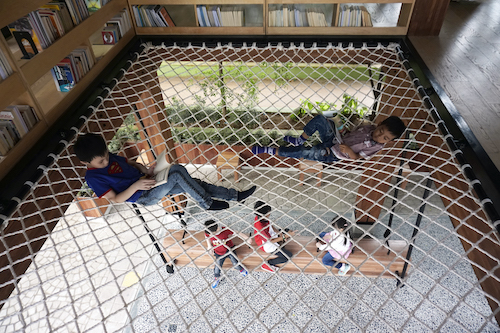 Microlibrary Warak Kayu | FuturArc
Microlibrary Warak Kayu is the latest addition to the architecture landscape of Semarang. and the fifth project within SHAU's Microlibrary series.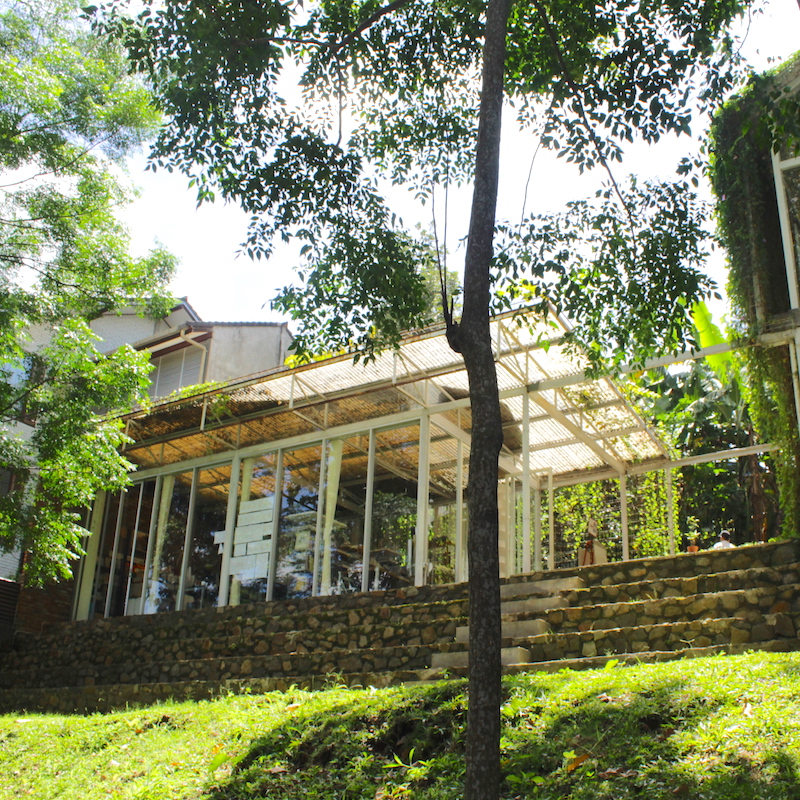 FGLA 2019 Winner: LABO. The Mori | FuturArc
This multiple dwelling complex took into account the prevailing ecological context/site conditions into its design/plan. The contours of the land, existing trees/vegetation and nature, etc., were carefully considered when determining the position and placement of the building mass, in an effort to m…
Previously Published Happening