4th Quarter 2021
FuturArc Exchange and Exhibitions (FEX) | 4Q 2021
December 14, 2021
THE PHILIPPINES
Date 14 October 2021
This session of FEX brought guest speakers, Victor Maningo of International WELL Building Institute and Helen Magno-Miranda of Filinvest Land, to talk about design solutions for healthy air. Maningo highlighted that we spend almost 90 per cent of our time indoors, and thus the interior environment is a large determinant of our health. The WELL Building Standard provides guidelines on how to achieve good quality air, including volatile organic compound (VOC) reduction; construction pollution management; and strategies to improve air flow such as supplying air near the floor and expelling it upwards near the ceiling. Magno-Miranda brought the discussion to the urban scale, showing research on total suspended particles (TSPs) as a measure of air pollution in cities. One of the conclusions was that city centres with many trees and low-rise buildings had lower rates of pollution. Since air quality most affects the vulnerable members of society, such as children in developing countries, it is the task for designers to identify and use systems that could result in healthier air for buildings and cities. The event concluded with a technology review by Samsung Philippines.
---
INDONESIA
Date 29 October 2021
Audience Semarang, Central Java
This session invited Rizal Afandi of Bimata Studio, who shared about his experience creating a bamboo-based resort in the Fasmendhoo Island of Maldives, which utilised a stilted structure along a winding pier. He also spoke about the lessons learnt from a house renovation in a dense area in Cipinang Timur, East Jakarta, with a façade design that balanced openness with privacy while contributing more greenery to its narrow alley—which measured less than 3 metres.
Date 22 October 2021
Audience Surabaya, East Java
Gilbert Yohannes Voerman from Giraffe Studio presented the firm's latest projects that focused on house design. Among them was a residential cluster in Batam which took advantage of its irregular plot of land to preserve surrounding trees and create pocket parks for the neighbourhood, as well as installing solar panels and a smart home system to conserve energy use in the household.
Date 8 October 2021
Audience Makassar, South Sulawesi
Andi Syahriyunita of Bizkid Studio presented several projects in South Sulawesi: an open-air park adjacent to a city landmark; an onsen complex in Soppeng; a government office lounge; and the master plan for the infrastructure improvement of Lanjukang Island, which included a tourism centre adjacent to camping grounds, piers and logistic warehouses for the local fishermen, communal spaces and the island's first school.
Date 23 September 2021
Audience Jakarta; Bandung; Surabaya; Denpasar; Makassar; Yogyakarta
This FEX Premium event invited industry professionals to hear from Henrico Nasroen of Arkonin as the guest speaker. Several of Arkonin's large-scale and mixed-use projects were showcased, such as a transit hub in one of the busiest nodes in Central Jakarta and an apartment conjoined with a mall and offices.
Date 10 September 2021
Audience Surabaya, East Java
Judy Pranata from JP Studio shared at length about the office's efforts to survive the COVID-19 outbreak as a small and young architecture firm. They discussed how they weathered issues of delayed projects and financial losses by shifting to new modes of working, including an increased process of ideation and marketing during the office's idle periods.
Date 3 September 2021
Audience Denpasar, Bali
A hanging villa, a multi-generational 'forest house' in an elite Jakarta neighbourhood and an insect-inspired training centre was among the projects presented by Tonny Wirawan Suriadjaja of TWS and Partners. This session wrapped up with a discussion on an organically-shaped office interior in a high-rise tower, which incorporated greenery and circular walls.
The FEX sessions in Indonesia were fully supported by various local chapters of the Indonesian Institute of Architects (IAI) and also featured technology reviews from Mapei; Granito; Samsung Indonesia; NS Bluescope; Mulia Ceramics; and Penta Prima Paint and Coating.
---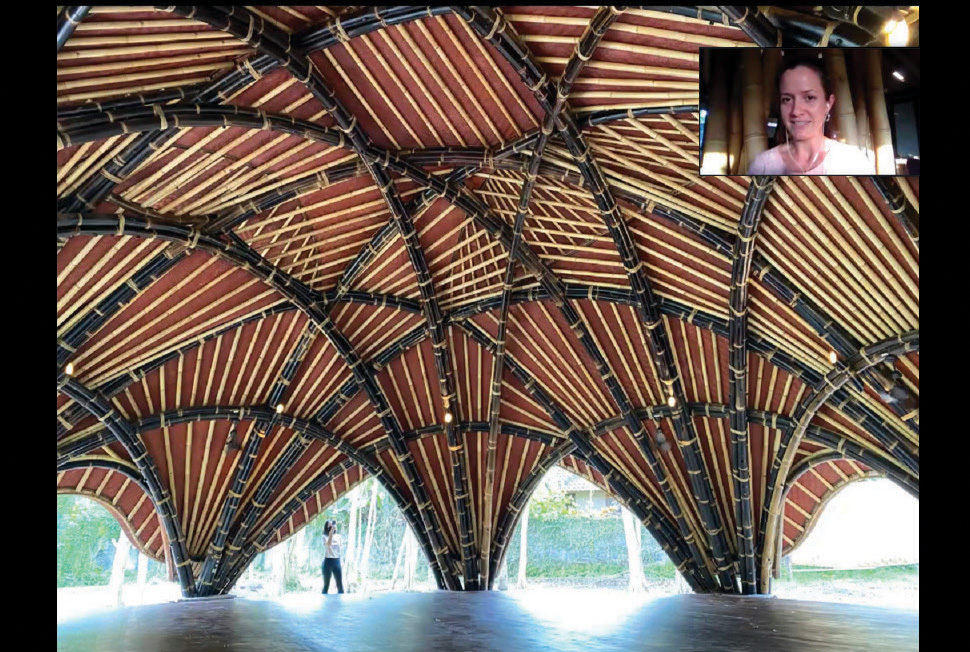 FuturArc Exchange and Exhibitions (FEX) Highlights | FuturArc
Here are snapshots of project highlights from architects around Indonesia, connecting professionals from a range of regions …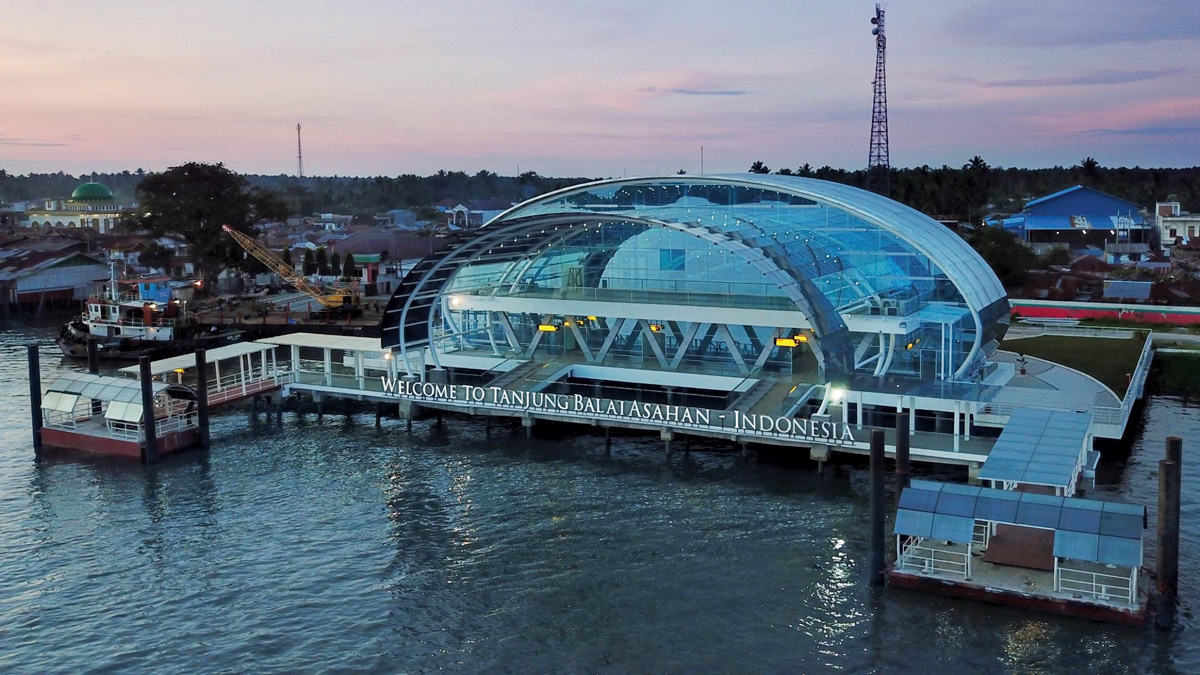 FuturArc Exchange and Exhibitions (FEX) highlights | FuturArc
Date: 30 April 2021 Venue Zoom session: 3:00 – 4:30 PM Supported by Indonesian Architects Institution's Central Java Chapter, this session for Semarang, Central Java, saw Widiadnyana from Somia Design sharing his firm's projects, such as Sujiva Living House; Mandanila House; Misol House; Siligita Ho…
Previously Published Happening