4th Quarter 2021
FAP Winner & FGLA Merit Recipient Awarded at the BCIAA Hong Kong 2021 Event
November 19, 2021
18 November 2021: The BCI Asia Awards event for Hong Kong was held to celebrate leading accomplishments and milestones in the industry. It included the FuturArc Green Leadership Award (FGLA) 2020 merit, presented to The Green Hostel Village – Jockey Club Postgraduate Halls 2 & 3 of the Chinese University of Hong Kong (CUHK).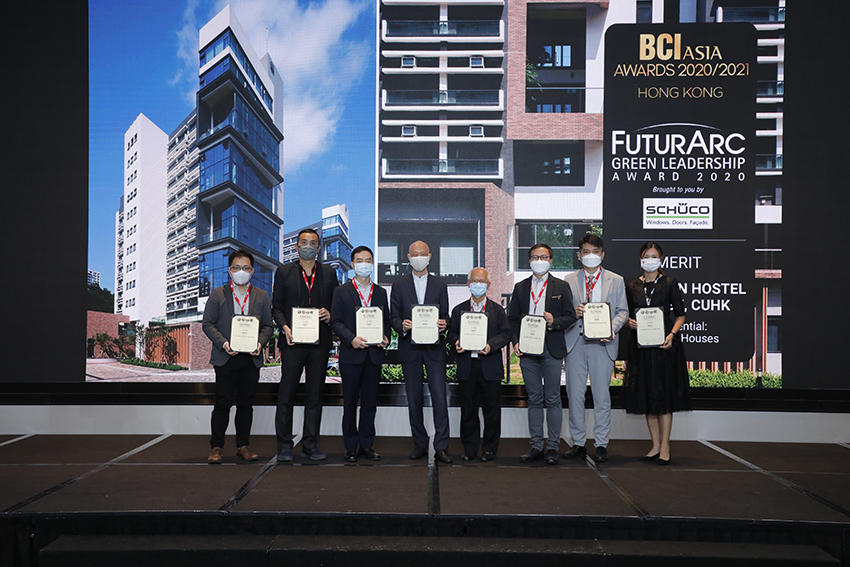 The project was acknowledged for considering existing topography and vistas to create a village of positive and negative spaces to address occupants' physical, psychological and emotional needs. It also adopted the HKGBC BEAM Plus Two-Stage Assessment from inception till completion, monitoring the building environmental performance throughout the entire project.
The 2nd place winner of FuturArc Prize (FAP)'s 2020 cycle in the Student category, Yan Tsz Ching, also received a cash prize and trophy for the entry titled Matrix Sponge.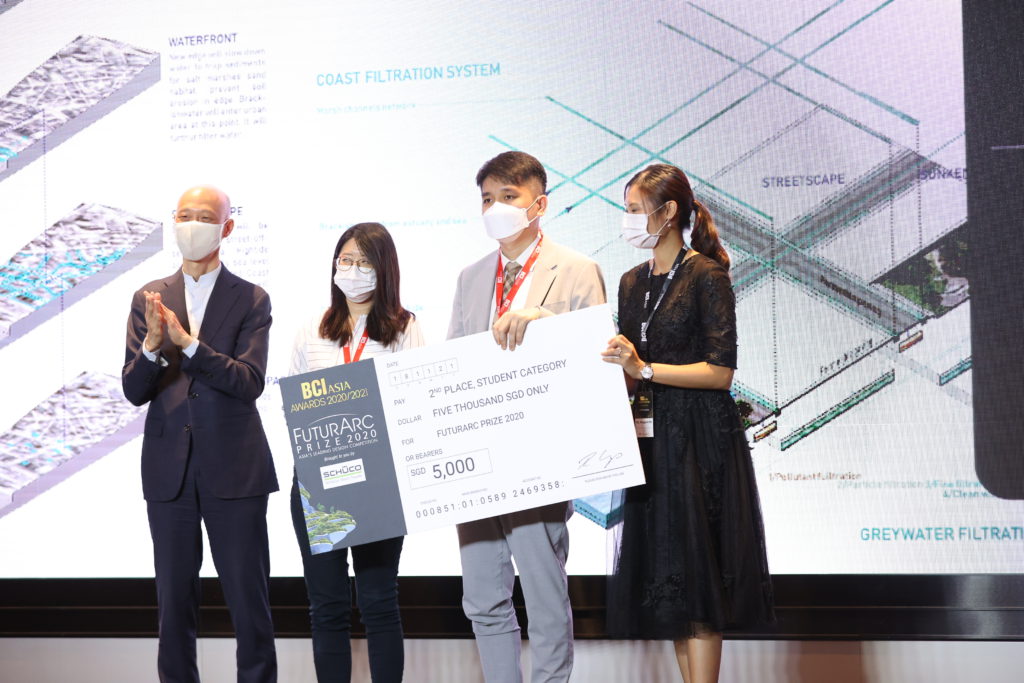 The matrix presented a prototype that addresses the flooding issue in Portu Interior, a low-lying reclaimed land in Macau. In order to create public spaces and an accessible waterfront, a system was envisioned to absorb and hold excessive nutritious brackish water from the river and ocean, redirecting them to restore coastal habitats.
Click here for a closer look at the past winning entries for FAP.
The next cycle, FuturArc Prize 2022, will be opening for registration soon! Get the FuturArc App and follow us on Instagram and Facebook for updates.


Previously Published Happening