Jul - Aug 2017
FairBuilding Network: milestones amidst hurdles
by Hershey Gabi
May 31, 2017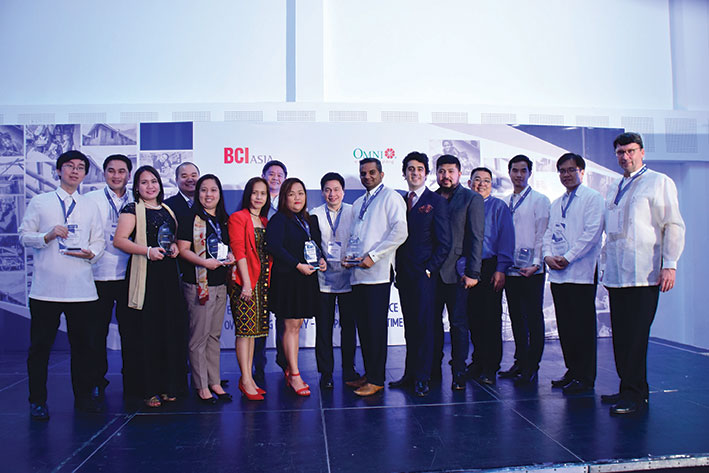 FairBuilding Network through the years
The FairBuilding Network (FBN), corporate social responsibility (CSR) arm of the BCI Media Group, is celebrating its third anniversary, along with various success stories. The FairBuilding team—spearheaded by Dr Matthias Krups, CEO and founder of the BCI Media Group—and FBN have been bringing together willing buyers and sellers in a neglected segment of the construction market in the Philippines. In the last two years, FairBuilding had fostered almost 40 transactions between industry suppliers and non-governmental organisations (NGOs). These transactions help NGOs to stretch their market power while saving them more than PHP2.4 million.
The success of FBN stands as a testimony that there is income in the underappreciated segment of the construction market. Furthermore, FBN proves that one can expand their sales and help overcome poverty simultaneously.
Inaugural FairBuilding Awards 2016: The first of many
In November 2016, FBN held its first award ceremony to honour and recognise the contributions of its Gold Partner Awardees. More than 120 representatives from the construction industry, the social housing sector, as well as national and local governments attended the festive gala dinner as the organisation celebrated the contributions of its industry peers who helped communities in need. FBN duly recognised the 10 Gold Partners involved in 25 transactions as socially responsible leaders in the industry and awarded the FairBuilding Gold Partner status. The 10 awardees also included sponsors Yatai International Corporation (Omni Lighting) and Pacific Paint Boysen Philippines. Commissioner Architect Yolanda Reyes of the Philippine Regulations Commission graced the event as the keynote speaker, and encouraged professionals in the building sector to be involved in projects with greater impact in overcoming poverty.
Fifty families, now in safer and disaster-resilient homes
Out of the 37 successful transactions, 12 of them were with the Base-Bahay Foundation, Gold Partners with FBN. Base-Bahay has recently turned over 25 duplex homes to 50 families coming from the danger zones of Payatas and Bagong Silangan. These are families who have a member with disabilities or special needs. FBN has been an instrument in the faster and cheaper realisation of their projects.
Housing and livelihood programmes for the homeless and jobless
To date, FBN continues to pursue its mission of overcoming poverty, one project at a time. It has been involved in the progress of the various construction projects that Hospicio de San Jose is procuring in Sta. Maria, Bulacan, which include the refurbishment of a two-storey residential building that is expected to shelter at least 40 families. These homeless families shall be relocated from Metro Manila. Another two-storey building is being refurbished into a bread and pastry production facility, where beneficiaries will be trained with baking skills and equipped with what shall eventually be their livelihood and source of income. Additionally, a vegetable garden will be built at the centre of the area where families can grow their own ingredients as a source of food.
As the project is still at its construction phase, FBN facilitated beneficial partnerships between Hospicio de San Jose and various construction companies. These partnerships show that there is a market for construction suppliers in the construction projects of NGOs. FairBuilding has also proven that private companies in the construction industry can incorporate their CSR activities into their core business, thus expanding their market while helping the poor. Since the project commenced in the last quarter of 2016, FBN has facilitated the following transactions with Hospicio and its accredited partners:
• 50-percent discount for roofing materials from Colorsteel
• 20-percent discount on tiles from Floor Center
• 20-percent discount on paint supplies from Boysen Philippines
• Donation of 50 doorknobs from Manila Capitco
• Donation of lightbulbs from Philips
• 40-percent discount on roofing from Colorsteel
In most cases, families who are either homeless or relocated return to the city after some time due to the lack of livelihood. Hospicio de San Jose's project aims to relocate families in safer dwellings with attainable employment. This way, families will stay in their relocated site and will be able to live in a decent home while developing a sustainable source of income.
The FairBuilding Network will keep its enthusiasm in contributing to the society by helping to overcome poverty. As Dr Matthias Krups puts it, "We see a lot of things in this world going wrong… it is within us to stop this spiral that is going downwards."
To learn more about FairBuilding Network, please visit ww.fairbuilding.org or Facebook page web.facebook.com/FairBuildingNetwork.
Previously Published Happening