Jan - Feb 2017
BMAM and GBR Expo Asia 2016 – Biggest buying platform for the building industry
January 31, 2017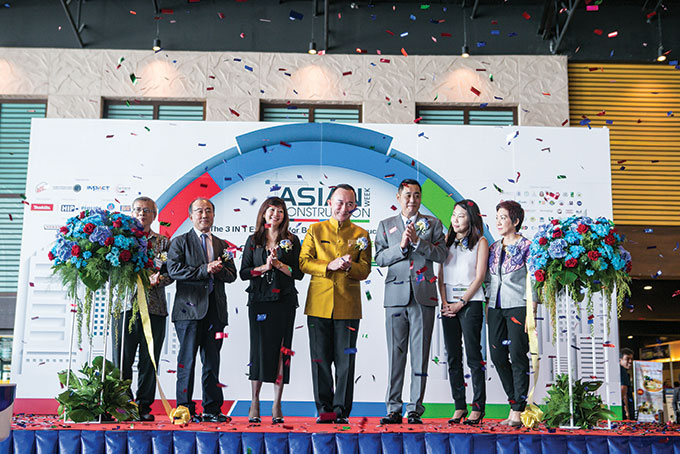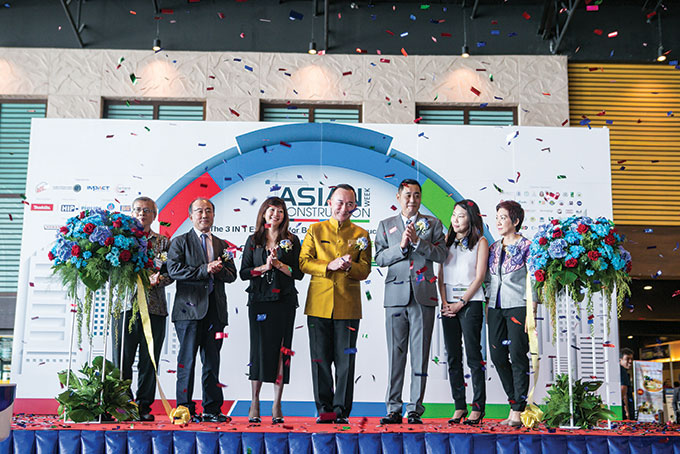 Asian Construction Week comprised a series of exhibitions, conferences, seminars, networking events and site visits related to the building and construction industry. The three-day event also featured innovative products and provided a venue where business negotiations for both private and public sectors were held.
Pornphan Bulner, director of IMPACT Exhibition Management Co., Ltd. and organiser of BMAM and GBR Expo Asia 2016, stated, "The success of this year's event not only came from the two events themselves but also from our big umbrella show called Asian Construction Week 2016, which created a 3-in-1 mega expo and a one-stop shop for the most advanced building and construction equipment, machinery and technologies. This event could not have come this far without the great support from the Ministry of Industry; Ministry of Energy; Industrial Estate Authority of Thailand; Thai Appraisal Foundation; Thai Mechanical and Electrical Design and Consulting Engineer Association; Illuminating Engineering Association of Thailand; Architect Council of Thailand; as well as the public sector, associations and other sectors. [They] are the key drivers for this event to be successful, widely accepted and recognised by all visitors, particularly international entrepreneurs from over 36 countries around the world including Australia; Bahrain; Bangladesh; Belgium; Bhutan; Brunei; Cambodia; Canada; China; the Czech Republic; Denmark; Finland; France; Germany; Hong Kong; India; Indonesia; Italy; Japan; Laos; Kuwait; Malaysia; Myanmar; Netherland; New Zealand; the Philippines; Singapore; South Africa; South Korea; Sri Lanka; Taiwan; Thailand; the United Arab Emirates; the UK; the USA; and Vietnam."
"In addition, due to the satisfaction of the visitors and exhibitors of BMAM and GBR Expo Asia 2016, local and international entrepreneurs have started to reserve exhibiting spaces for next year's edition. This will enhance the image of Thailand to become the hub of meetings, incentives, conferences and exhibitions (MICE) in the ASEAN economic community (AEC) and Asia," Pornphan added.
Previously Published Happening