Jan - Feb 2018
Archifest 2017
February 28, 2018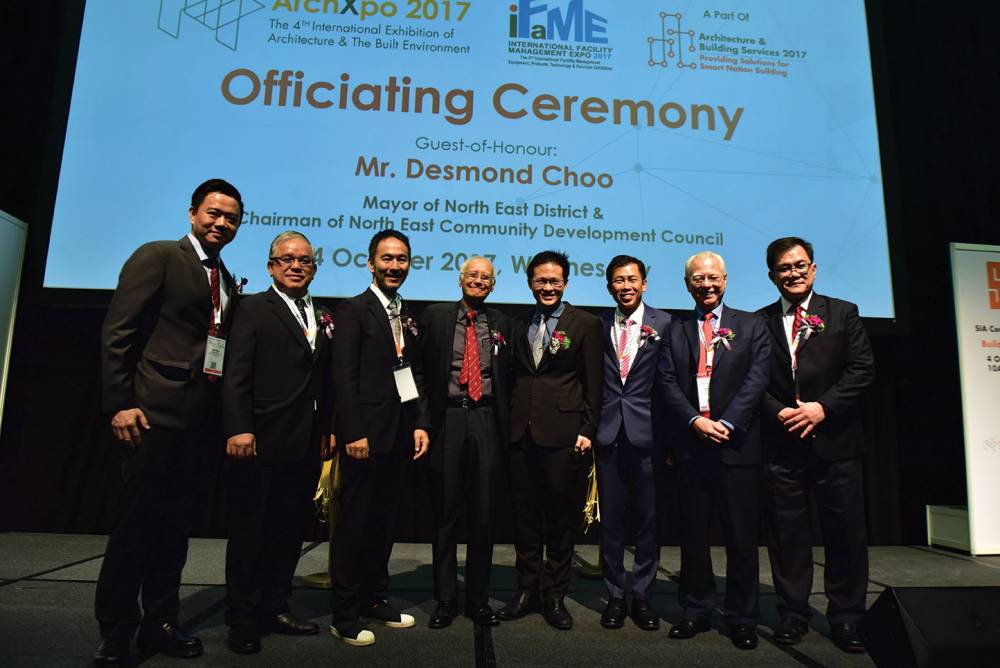 Archifest, the annual architecture festival organised by the Singapore Institute of Architects (SIA), was held from 4 to 15 October 2017. In its 11th edition, a lineup of more than 50 events took place at various locations nationwide over two weeks. Archifest 2017 was built upon the five pillars of the festival: Archi- Interfaces, Archicraft, Architours, Conversations and Conference.
The 2017 theme Building Agency emphasised the facilitation and build-up of agency and citizen participation through architecture. It foregrounded the agency of buildings as important materials and spaces of urban life; it is about the empowerment of the people as active agents in the making of the built environment. The festival was a platform to create a network of multiple stakeholders of the built environment to engage in meaningful conversations and creative co-production.
Eunice Seng, co-festival director of Archifest 2017 and founding principal of SKEW Collaborative, said, "There is a fundamental shift we wish to bring about in Archifest, to guide the general public to realise that they have a role and a capacity to think about, and hence participate in the making and altering of the built environment. We arrived at the notion that there is a question of agency in architecture and not everyone is aware of this agency in them. This can be a frightening thought because the average person doesn't feel particularly empowered in an environment like Singapore, but we think we can gradually improve on this."
ArchXpo – A key pillar of the Archifest series
ArchXpo 2017, organised by the Singapore Institute of Architects (SIA) and Conference & Exhibition Management Services Pte Ltd (CEMS) from 4 to 6 October 2017, was an international exhibition for the architecture and the built environment showcasing technologies, products and services for the architectural and built environment industries. The exhibition was a key gathering of industry experts and talents, and also served as an invaluable platform for the exchange of research and innovation in architectural design, practice and education.
In his opening speech, Ong Tze Boon (President of SIA and Co-Organiser of ArchXpo 2017) spoke about how Singapore, despite being small, can be a testbed for innovative ideas and technologies in its aim to become a Smart Nation.
Architecture & Building Services 2017 Series
Spearheaded by ArchXpo 2017, the Architecture & Building Services (ABS) 2017 Series was a mega platform that served the architecture and building management industries. Launched on 4 October 2017 at the Sands Expo and Convention Center, Marina Bay Sands Singapore, the mega show presented six of the leading architectural and building services shows and 12 key conferences for these industries. It was declared open by guest of honour, Desmond Choo, Member of Parliament for Tampines GRC, Mayor of North East District and Chairman of North East Community Development Council. He spoke about how macro trends, such as climate change and security threats, will have an impact on the built environment industry. He urged the industry to continue to push for greater technology adoption and simultaneously train and upgrade its workforce.
ABS Series also presented five other important showcases:
• International Facility Management Expo (iFaME) 2017
• LED+Light Asia 2017
• Safety & Security Asia 2017
• Fire & Disaster Asia 2017
• Work Safe Asia 2017
Together, the shows presented a comprehensive and integrated platform for all building needs for the region on a common platform. These were presented by 143 exhibitors from 15 countries. The series welcomed 7,800 visitors from 52 countries to the showcases, which spanned over 10,000 square metres.
To encourage and offer a platform to recognise companies at the forefront of their industry, there were four prestigious award ceremonies held at the ABS 2017. The Merlion Awards 2017, Singapore Facility Management Awards 2017, Unique Presentation (UP) Awards 2017 and SIA Architectural Designs Awards 2017 gave due recognition to talents, innovations and outstanding designs.
Previously Published Happening