Sep - Oct 2018
ARCHIDEX 2018
October 28, 2018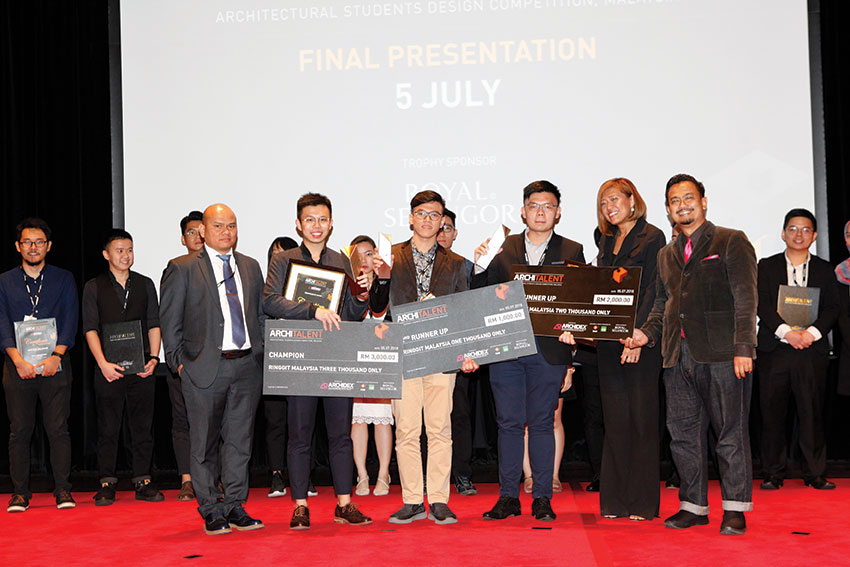 Over 33,000 industry professionals and trade visitors from 62 countries convened at the international architecture, interior design and building exhibition, which featured over 550 exhibitors with 1,200 booths displayed across nine halls of the Kuala Lumpur Convention Centre and the adjacent Mandarin Oriental Hotel. Amongst them are architects, interior designers, property developers, engineers and quantity surveyors. Exhibitors include those from Malaysia, Australia, Austria, China, Hong Kong, Indonesia, Korea, Singapore, Switzerland, Taiwan, Thailand and Vietnam.
In its 19th edition this year, the region's leading business trade event was jointly organised by C.I.S Network Sdn Bhd and Pertubuhan Akitek Malaysia (PAM, or the Malaysian Institute of Architects). It was held in conjunction with the annual Kuala Lumpur Architecture Festival (KLAF).At the official opening and press conference on 4 July 2018, C.I.S Network Sdn Bhd President Dato' Vincent Lim touched on how the emergence of the Belt and Road Initiatives (BRI), known as the world's largest infrastructure (land and sea) development strategy, presents the potential for a host of thrilling prospects for various industries in over 65 countries along the route, including Malaysia. "With the BRI implementation and projects, the spill-over effects such as to the built and design industry, will open up new opportunities. Industry players and professionals must continue to stay relevant and be prepared for opportunities to come. Building and construction materials, engineering and technology will continue to be in demand in a fast-changing industry," he noted.
PAM President Ar Ezumi Harzani Ismail spoke on the significant role that ARCHIDEX and KLAF play in connecting established and emerging architects and designers towards the goal of better architecture for future communities. "Today, architecture is more complex—nature and design are increasingly integrated; there is an incredible growth of megacities, and with it, the need for sustainability is now greater. Modern architecture needs to be relevant, yet it must [also] be informed by the past in solving the challenges of tomorrow," he shared.
Exhibitions
A new attraction at ARCHIDEX 2018 is the exhibit zone for Building Smarter with Industrialised Building System (IBS)—aimed at promoting this innovative method of building smarter, leaner and cleaner—which is rapidly gaining momentum across the Malaysian construction industry.
Back for the second year, 15 finalists of ARCHITALENT, a local architectural student competition, presented their creations to the panel of judges comprising industry experts on stage on 5 July 2018. They submitted their ideas for sustainable design solutions based on the theme Space.
• Champion: John Chua Yee Tak
• 1st Runner-up: Wong Tian Ming
• 2nd Runner-up: Mohd Hazimi Afif Fairus
Conferences and symposiums
The DATUM Conferences ran concurrently with the exhibition; this year's edition introduced the new DATUM: EDU (International Architectural Education Conference) component. The Focus Forum @ ARCHIDEX brought together leading voices to discuss the latest trends and industry updates, addressing the current issues in the building and related industry. Biz@ARCHIDEX—a key feature highlighting new materials, cutting-edge technology and solutions, eco products as well as industry updates—featured talks on doors, glass products, roofing solutions, furniture solutions and more.
Previously Published Happening