Nov - Dec 2016
A new creative space
November 6, 2016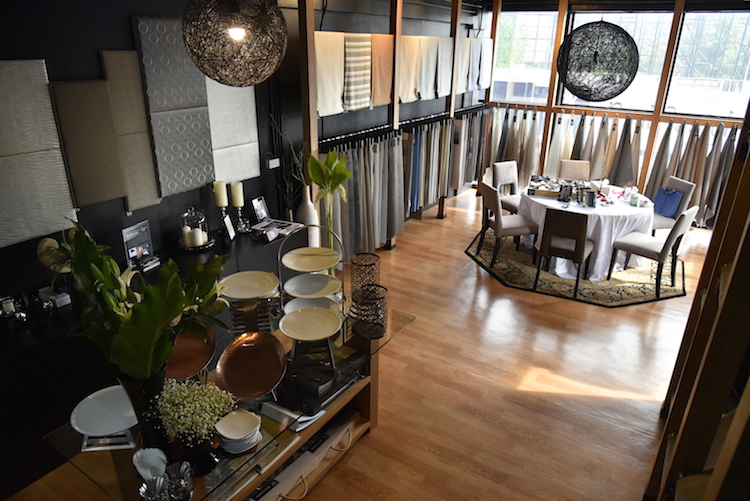 Opened in June 2016, the Jarken Group designed FunBox to be a vibrant retail and edutainment space. It offers designers, artists and retailers a new modern environment that fosters imagination and innovation. This four-storey conventional office building provides a sturdy framework to comfortably support 20 staff. The layout nurtures communication among occupants while showcasing an understanding of practicality that is space, structure and composition, and hopes to stimulate creativity with three-dimensional wall designs. In addition, the architect has incorporated 'creative islands' which are open spaces offering flexible working and resting areas. The FunBox theme of Never Stop Thinking is reflected throughout the building via the use of rhythmic lines and patterns, fashioning an overall effect that is dynamic and energetic. 
The first two floors of FunBox is home to the Design Installation Concept Store and the DIY Workshop, a new décor concept shop from FunBox. It features materials designed with a wide selection of exotic elements such as rare textiles, mosaics, Italian stones and textured tiles, and offers an opportunity for designers to mix and match each material in search of new ideas. The third floor is occupied by Pye Palette clothing store and Pye Design School. A blank space that has been splashed with colour, the aim is to unlock creativity via a 'white canvas'. The top floor is an installation and concept space for the branding agency TigerLily, the public relations arm of the Jarken Group.
To read other reports, get a copy of the Nov-Dec 2016 edition at our online shop or at newsstands/major bookstores; or subscribe to FuturArc.
Previously Published Happening