May - Jun 2017
A 60-minute global inspiration for a sustainable lifestyle
May 31, 2017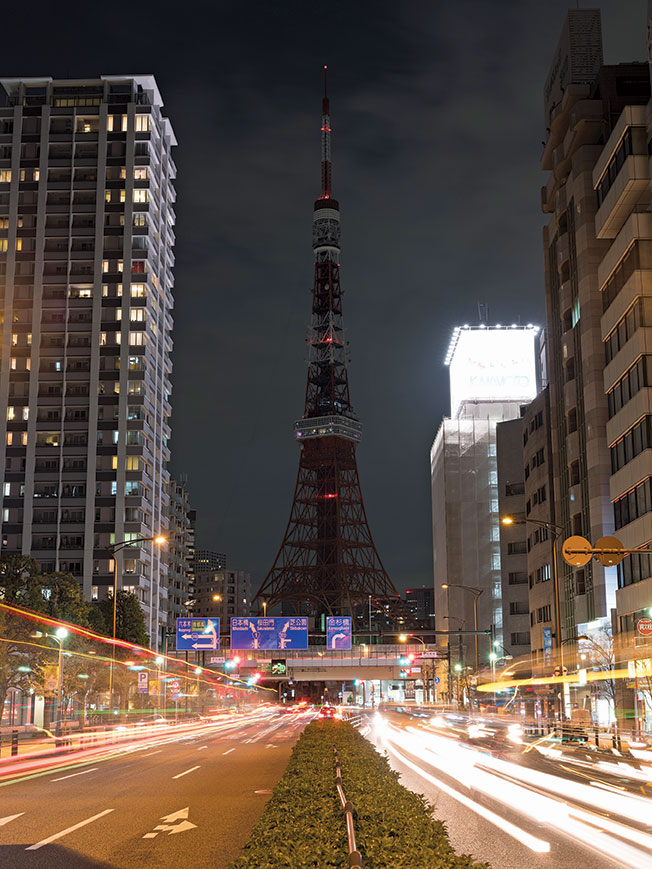 On Saturday, 25 March 2017, 8:30 pm, the 10th annual Earth Hour rolled across the world once again. An unprecedented 187 countries and territories took part, where over 3,000 landmarks switched off their lights and millions of individuals, businesses and organisations across seven continents stepped forward to do their part in climate change. Over 350 ambassadors and influencers joined the movement this year to inspire millions across the world to live more sustainably.
Organised by World Wildlife Fund (WWF) and other volunteer organisations, this movement highlights the need for action on climate change. Around the globe, millions of people, businesses and landmarks set aside an hour to host events, switch off their lights and put the spotlight on this annual environmental campaign.
In a video message, UN Secretary-General António Guterres commented, "Climate change continues to imperil lives and livelihoods around the world. Last year was—again—the hottest on record. The landmark Paris Agreement gives us an unprecedented opportunity to limit global temperature rise,
promote clean energy for all and create a sustainable future."
Iconic sites such as the Empire State Building and United Nations headquarters (New York); Burj Khalifa tower (Dubai); Big Ben (London); Brandenburg Gate (Germany); Taipei 101 (Taiwan); Oriental Pearl Tower (Shanghai); as well as Sydney Opera House, ferris wheel at Luna Park, and Sydney Harbour Bridge (Australia) plunged into darkness for 60 minutes to commemorate Earth Hour. The Eiffel Tower (France), Kremlin (Russia) and Acropolis (Athens) also dimmed their lights. In Japan, Tokyo's Sony Building in Ginza extinguished its lights to mark the occasion.
The Philippines' main switch-off event was held at the SM by the Bay, Mall of Asia Complex. An Earth Hour Camp hosted by youths featured interactive climate adaptation and mitigation booths—specifically, climate mitigation; adaptation; native tree planting; gardening; interactive disaster response; and renewable energy technologies. A large focus was about galvanising the youth to be the climate leaders of tomorrow. "While the theme of Earth Hour 2017 remains as Shining a Light on Climate Action, we took to heart the role of the youth as the key to further propel the country into a climate-resilient one. We continue to engage and encourage the public to emphasise that together, we thrive," said WWF-Philippines President and CEO, Joel Palma.
Earth Hour moved from Australia westward through Asia, with the World Financial Center in Shanghai and China Central Television Tower in Beijing going dark. To celebrate Myanmar's first Earth Hour, 10,000 oil lamps were lit at the Shwedagon Pagoda, a symbolic act intended to remember lives lost to climate change events and show how small individual acts can have a larger impact.
"Myanmar is one of the most vulnerable countries to climate change globally. The climate is already changing and predictions are of dramatic shifts by the mid-2020 and 2050. The government, partners and communities are taking action. However, we all need to do more. Tonight, by attending Earth Hour at Shwedagon, you are already doing your part (in mitigating) climate change," said Christy Williams, country director, WWF-Myanmar, the host of the event.
In Singapore, the WWF tied up with the organisers of the Sundown Marathon, where race participants ran for a cause and promoted sustainability in a 5-kilometre Earth Hour Run. Participants buried the biodegradable medals that they received in the soil, which will grow into basil plants. Other Earth Hour initiatives included the exchange of used incandescent light bulbs for new energy-saving LED lightbulbs at i Light Marina Bay.
First launched in 2007 in Australia, Earth Hour has become an annual event, mobilising hundreds of millions of individuals to participate and growing to become the world's largest grassroots movement for the environment. The next Earth Hour will be on 24 March 2018.
Previously Published Happening