8th Asia-Pacific Housing Forum: A new social contract based on adequate housing for all
December 8, 2021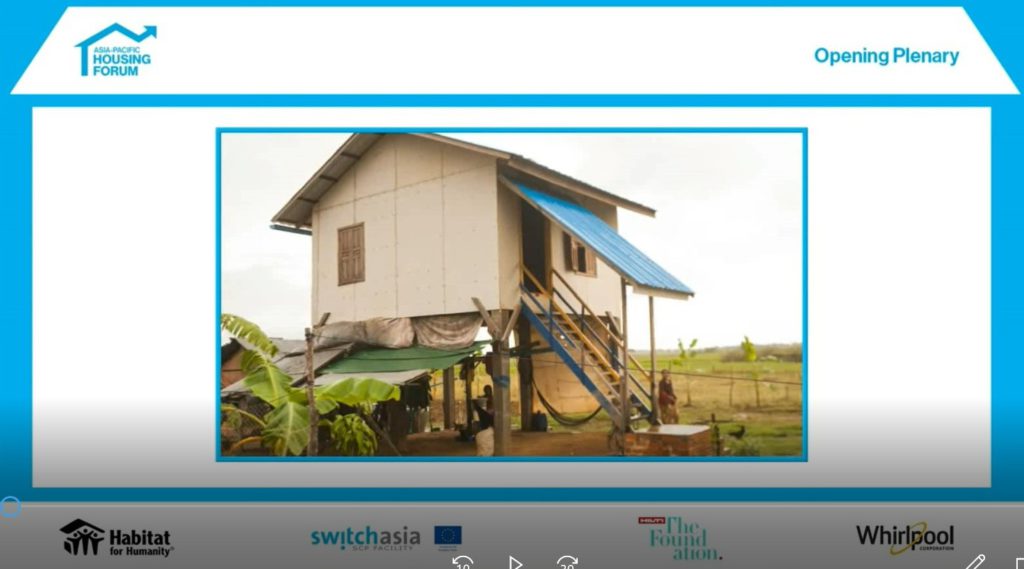 BANGKOK, THAILAND – 7 December 2021: It has been estimated that by 2030, more than 200 million people will be pushed to extreme poverty due to the impact of the pandemic. One of the primary frontiers for recovery is housing, but there is a pressing urgency to act: about 1.6 billion people worldwide are in need of adequate shelter, and this provision of the basic need has massive economic, social and environmental impact.
This urgency to build forward better in a more inclusive manner is the theme for the 8th Asia-Pacific Housing Forum, which takes place in the host country of Bangkok, Thailand virtually from 7–9 December 2021. Organised by Habitat for Humanity, in partnership with the EU SWITCH-Asia SCP (Sustainable Consumption and Production) Facility, the range of speakers will discuss global and regional issues—from policies to case studies of providing Greener, safer, more resilient and inclusive housing.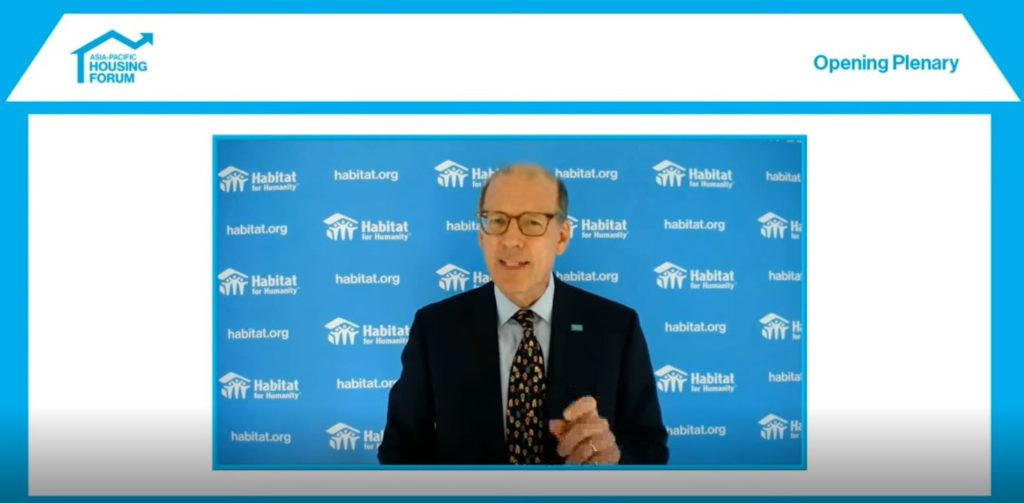 There are four focus tracks of discussion, namely: building resilient cities and communities; innovative housing solutions and technologies; advancing sustainability in the housing sector; and financing affordable housing. Among the objectives of the forum are to strengthen international commitments to SDGs as informed by climate change and to build collaboration between organisations with the capacity to scale up the low-cost, affordable housing sector in Asia-Pacific.
Issues that are specific to the region are highlighted by Maimunah Mohd Sharif, Executive Director of UN-Habitat: "Here, extensive low-lying territories and small islands are menaced by rising sea levels and extreme weather patterns … we strongly believe that tackling the challenges will require a new social contract based on access to adequate social housing for all, and on governmental intervention to respect, protect and fulfil these fundamental rights."
Some examples of such efforts to provide sustainable and adequate housing are presented by Jonathan Reckford, CEO of Habitat for Humanity International: Tvasta, the first 3D-printed home in India; and 2,700 homes in Sri Lanka from compressed stabilised earth blocks, which the community were able to produce and build for themselves. "We look at what is possible as countries emerge from the health and economic crises … We must always remember the individuals whose lives are transformed by adequate and affordable housing."
Zinaida Fadeeva, Team Leader at the EU SWITCH-Asia SCP Facility, further emphasised important considerations about the affordability of land for all: "The question of land is the notion of accountability, transparency and how decisions are made in the context of power balance … We are talking about making homes and other important places for life in a way that doesn't also kill our ecosystems, and at the same time, provide jobs for the community as an important way of building out of crises for decades ahead."
For a complete report of the forum, look forward to FuturArc's Q1 2022 Housing issue.
Previously Published Happening