May - Jun 2017
2017 Pritzker Architecture Prize Laureates
May 31, 2017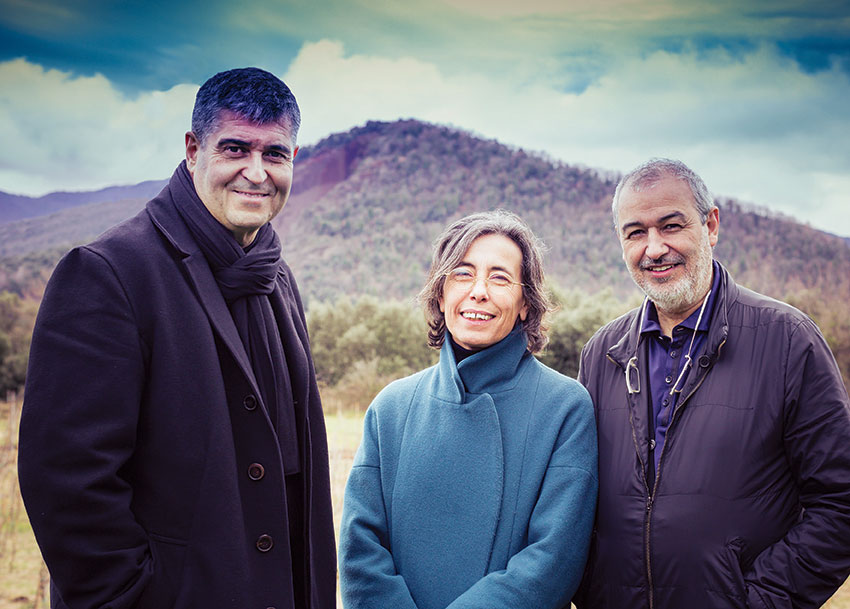 Rafael Aranda, Carme Pigem and Ramon Vilalta have been selected as the 2017 Pritzker Architecture Prize Laureates, announced Tom Pritzker, Chairman of Hyatt Foundation, which sponsored the award that is known internationally as architecture's highest honour.
The purpose of the Pritzker Architecture Prize is to honour annually a living architect whose built work demonstrates a combination of talent, vision and excellence, and has produced consistent and significant contributions to humanity and the built environment through architecture.
Pritzker remarked, "The jury has selected three architects who have been working collaboratively for nearly three decades. Aranda, Pigem and Vilalta have had an impact on the discipline far beyond their immediate area. Their works range from public and private spaces to cultural venues and educational institutions, and their ability to intensely relate the environment specific to each site is a testament to their process and deep integrity."
The three laureates have worked together collaboratively since founding their firm RCR Arquitectes. Their work demonstrates an unyielding commitment to place and its narrative in order to create spaces that are in discourse with their respective contexts. Harmonising materiality with transparency, Aranda, Pigem and Vilalta seek connections between the exterior and interior, which results in emotional and experiential architecture.
The intense collaboration of the three architects, where the creative process, commitment to vision and all responsibilities are shared equally, led to the selection of the three individuals for this year's award. In response to being named the 2017 Laureates of the 39th edition of the Pritzker Prize, Pigem shared, "It is a great joy and a great responsibility. We are thrilled that this year three professionals, who work closely together in everything we do, are recognised." The locally based architects evoked universal identity through their creative and extensive use of modern materials, including recycled steel and plastic. "They have demonstrated that unity of a material can lend such incredible strength and simplicity to a building," noted Glenn Murcutt, jury chair. "The collaboration of these three architects produces uncompromising architecture of a poetic level, representing timeless work that reflects great respect for the past, while projecting clarity that is of the present and the future."
This year, the Pritzker Prize ceremony will take place at the State Guest House, Akasaka Palace in Tokyo, Japan, on 20 May 2017.
Previously Published Happening