Commercial / 3rd Quarter 2019
URBN Hotel
by Praveen Nair
The architectural team turned a trio of old buildings, including a former artificial limbs factory and a post office, into a boutique hotel. It holds the record as China's first-of-its-kind carbon-neutral establishment. The architects' radical approach conveys sensitivity to the environment while redefining what a hotel stay should be like. While the attention to sustainability has grown and evolved recently, principal architect Silva feels that the hotel did create a ripple effect to inspire a consciousness in material use and in the creation of healthy spaces.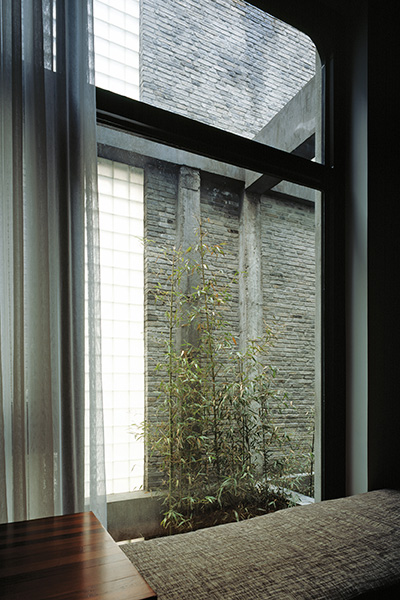 WELLNESS
Wellness, he thinks, cannot be discussed in and of itself. It is but one dimension of the greater sustainability discourse, centring itself on the health of its inhabitants and of the environment. He feels that only when the term is read alongside concepts such as resilience can it actually realise any significant change in the building industry.
APPROACH
Longevity acted as a guiding term in this project. The architecture firm embraced the memory of the space and the use of new materials, all while ensuring that the Greenest methods were employed and an honest material usage was ensured.
MATERIAL CULTURE
The materials were placed in their raw form, without any additional finishes, to be understood and felt as they are. Since they age relatively well, a comfortable lived-in quality is seen in the interiors of the hotel. Indoor furnishings such as the carpets used natural jute fibre, as reclamation programmes for such materials were not present locally.
Previously Published Projects