Institutional / 2nd Quarter 2019
FGLA 2019 Winner: Sekolah Indonesia Cepat Tanggap
FAST RESPONSE DESIGN FOR A BETTER LEARNING ECOSYSTEM
Sekolah Indonesia Cepat Tanggap came about as a strategic response to recover the condition of the community affected by the earthquake, and as such, created a quick modular school design. This initiative of post-disaster recovery also became an opportunity to rebuild better by upgrading the quality of learning spaces for the children.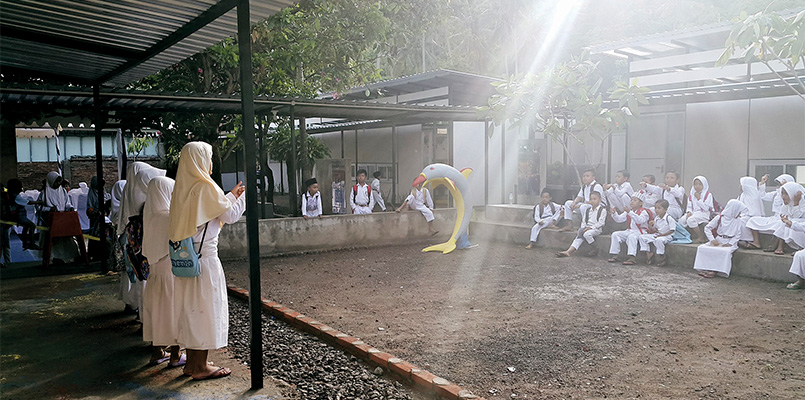 The design idea was launched immediately after the earthquake on Lombok Island in August 2018 that damaged thousands of houses and public facilities. This research-based design project seeks to develop a modular prototype of schools that could be replicated easily, quickly and cheaply to respond to other post-disaster situations. This model would allow for projects to react appropriately to post-disaster situations that require an immediate response, fulfil the needs of learning spaces for every level of education, and adapt to the diverse conditions and contexts in different places affected by disasters.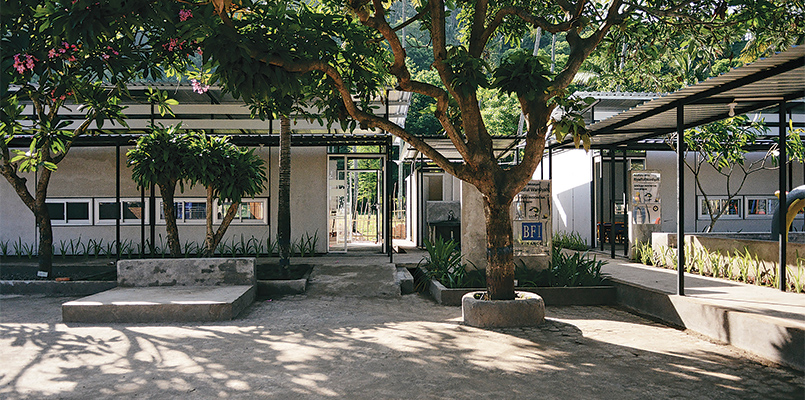 The modular construction system allowed the school to be built as quickly as possible. The whole design and construction process of the two schools in Kerandangan Village—a primary school and a preschool—was completed in less than two months, allowing the children to return to school quickly. The modular units were developed as a plug-and-play configuration that could respond appropriately to different learning space requirements, availability of material components and various site conditions. The configuration of the units ensured that the built-up area is less than 40 per cent, i.e., a smaller footprint on-site, without having to compromise the functional use of the learning areas and the spatial quality.
| | |
| --- | --- |
| Project Name | Sekolah Indonesia Cepat Tanggap: Fast Response School for Post-disaster Recovery in Indonesia |
| Location | Kerandangan Village, West Lombok, Indonesia |
| Completion Date | December 2018 |
| Site Area | 1,172.5 square metres |
| Gross Floor Area | 433.1 square metres |
| Number of Rooms | 10 |
| Building Height | 1 storey |
| Clients/Owners | ILUNI FTUI; Faculty of Engineering Universitas Indonesia; Yayasan Riyadlul Wardiyah |
| Architecture Firm | Department of Architecture, Faculty of Engineering, Universitas Indonesia |
| Design Team | Yandi Andri Yatmo; Paramita Atmodiwirjo; Diandra Pandu Saginatari; Rini Suryantini; Mikhael Johanes; M. Mirza Y. Harahap; AA Ayu Suci Warakanyaka; Arif Rahman Wahid |
| Main Contractor | ILUNI FTUI |
Previously Published Projects