Congratulations to the winners of the FuturArc Giveaway 2019!
Thank you to all participants who have participated in our survey! Your input is valuable to us, and FuturArc will strive to bring more exciting, relevant and quality content to you. The following 30 winners have been contacted via email, please check your inbox for more details!
Each winner will receive a complimentary copy of Architecture@19 and a 1-year subscription of FuturArc magazine!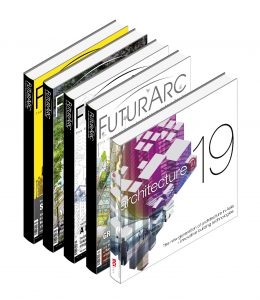 | | |
| --- | --- |
| Verlie Clemente | Iffa Zuhd |
| Johonson Ong | Theodorus Ananda |
| Anna Yap | Muhammad Agus Slamet |
| Tan How Kok | Muhammad Amri Yahya |
| Kenneth Barrientos | Renzo Lopez |
| Kathleen Hazel lacsina | Normandy N. Canlas |
| Goh Ang Kee | Wendell Marc Gandela Tamani |
| Rick | Kristine Umali |
| Suhaimi Jaffar | Carlo Fundador B. Marudo |
| Azizan Abd Aziz | Matt Dominic D.R. De Guzman |
| Suhail Azlan | Luigi Angelo Juinio Apolinar |
| Wong Tian Ming | John P. Parreno |
| Chai Yi Yang | Jarapiwan Thaweesit |
| Megat Juliaidi | Hsin Pin Hua |
| Adhika Bayu | Thanh Vo |
Previously Published Happening